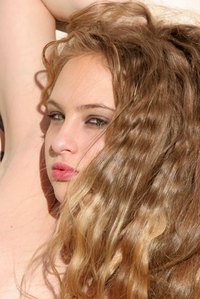 Hair perfume is a product that has been specifically designed to make your hair smell nice. However many believe that these products can have a negative effect on your hair. Here are some of the advantages and negative effects that hair perfume and body perfume can have on your locks.
Dry, Frizzy & Brittle Hair
Some body fragrances contain short-chain alcohols such as ethanol, SD alcohol 40, propanol, propyl and isopropyl alcohol. These particular components can have a negative effect on your hair if you were to directly spray them on your head. These components have very low molecular weights, and for that reason they are often sprayed onto the hair to help it dry quicker as well as smell nice. The adverse effects include brittle, dry and frizzy hair due to the speed of drying.
Roughened Cuticles
Hair cuticles can become roughened and/or oil and water in the follicles and hair can be removed. This also can cause very dry and brittle hair that can be hard to manage and style.
Scalp Irritation & Rashes
Some hair or body perfumes contain up to 4,000 ingredients--and nearly all of these are synthetic. Scientific studies that have tested the effects of these synthetic ingredients have shown that some subjects experienced scalp rash and allergic skin irritation. In the same way that some people have body skin rashes and irritations to perfumes and aftershaves, your scalp can also be violently affected.
No Effect
Some signature body and hair perfumes are specifically created with natural ingredients to prevent any adverse or negative effects on your hair. Some companies produce hair fragrances with natural essential oils, silk proteins, as well as grapefruit peel oil, orange peel oil and purified water.