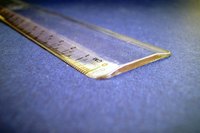 Your organization's performance management system is designed to evaluate the suitability and performance of all employees--not just hourly workers, supervisors or managers. Directors are subject to performance evaluation like every other employee. In many cases, directors may be held to a higher standard than your lower level employees because they are truly the faces of the organization, responsible for publicly upholding the principles and values of the organization they serve.
360 Degree Feedback Tool
One such tool for evaluating director performance is the 360-degree feedback process. In this method, input on directors' performance is obtained from all levels of employees who interact with company directors. This method requires staff training on how to provide constructive feedback for persons in leadership roles. It's important for this type of evaluation to be carefully considered; some employees may use the opportunity to provide director feedback as a medium through which to voice discontent rather than the chance to help directors and executives improve their leadership skills and performance.
Top-Down Director Evaluation Tool
In large organizations, corporate governance plays an integral role in evaluating director performance. A corporate board of directors from diverse backgrounds and industry may be capable of objective evaluation from the perspective of organization success. This is referred to as corporate governance of an organization that requires C-level evaluations for determining overall corporate profitability, leadership strength and goal attainment. This type of evaluation tool can be utilized by corporate directors alone, or with the help of a consultant to provide guidance on critical elements of success and how to properly evaluate executive leadership. Ingersoll Rand's Corporate Governance Guidelines specifically indicate the board's responsibility for executive evaluations: "The Board delegates to the Chief Executive Officer, and through that individual to other senior management, the authority and responsibility for managing the Company's business. The Board's role is to oversee the management and governance of the Company and to monitor senior management's performance."
Director Self-Input Performance Tool
The National Association of Development Organizations uses a director-level performance management tool that director input, or self-evaluation. For upper level employees, this type of evaluation tool requires a more introspective approach. Organizations that utilize this type of performance management tool value directors' self-assessments of goal attainment, quality of work performed and leadership effectiveness. A self-evaluation tool for directors is likely to be much more comprehensive than, for instance, a similar tool for administrative support employees.