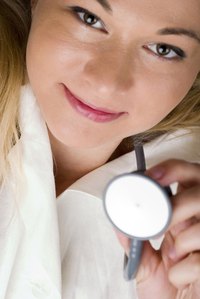 One area in which the JCAHO improves quality of patient care is through its health care staffing credentialing requirements. For initial credentialing, health care organizations are given a date and time for onsite review of their policies and procedures. For re-credentialing, organizations are reviewed every two years without prior announcement. During the credentialing process, organizations are evaluated on their staffs' management of leadership, human resources, performance, and information. Organizations earning JCAHO credentials are competitive in the industry, enjoy strong staff recruitment, and usually have low insurance costs.
Placement
Health care staffing organizations are eligible if they place temporary clinical staff in settings that provide direct patient care. Those that provide permanent staffing placement services instead of temporary ones, and those that employ only non-clinical staff (such as housekeepers, medical record coders, and home companions), are not eligible.
Assignments
Health care staffing organizations must ensure at least 10 clinical employees (such as physicians, nurses, radiology technicians, and laboratory staff) have assignments in settings such as health care organizations, schools, occupational and community environments by the time each onsite review occurs. Those that contract administrative services such as pharmacy management and emergency department management are not eligible.
Evaluation
Health care staffing organizations must maintain at least four months of data measuring each staff member's performance to qualify for certification. Performance evaluations should assess each staff members abilities in patient care, skill use and other areas of responsibility. The evaluation should show clear proof of areas of improvement or excellence.