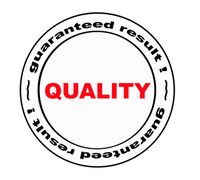 The International Organization for Standardization (ISO) determines different levels of standards for industry, science, government, education and other fields. Certain enterprises might want to pursue ISO Certification, which means the enterprise has achieved all levels of ISO standards for quality and consistency. While there are upsides to getting certified, not every business will want to pursue certification.
Marketing
ISO certification means an enterprise can market itself as ISO Certified. Potential customers will know your business meets international standards for quality, competitiveness and customer satisfaction. The ISO brand brings respect and recognition.
Costs
A business must consider the cost, both monetary and otherwise, involved with meeting the strict ISO Certification requirements. You might end up paying a hefty price tag to upgrade equipment and train employees in specific processes. It might take years for some businesses to qualify. Furthermore, production lines and other manufacturing efforts might need to be redesigned to meet the ISO's standards. Before pursuing ISO certification a business should do a cost analysis to determine if the reward justifies the costs.
Failure
Not all efforts to achieve ISO Certification are successful. Applicants might decide the process is too costly or consumes too much time. If you spread the word that your business is pursuing ISO Certification, then fall short, your business' reputation might get damaged.
Profit
The purpose of ISO Certification is to help an enterprise improve its productivity, quality and financial position. The effort itself shows customers you are working to maximum efficiency and produce high-quality results. This can lead to more business and higher profits.