Journal writing is a form of creative expression, allowing the writer to chronicle dreams, aspirations, thoughts and memories. Many people use journals as a budgeting tool for financial purposes. The possibilities for journal writing are endless--people use journals to document memories from the past, the everyday and how they project the future. Keepsakes and photos are often added to creative journals, as are drawings from artistically inclined individuals.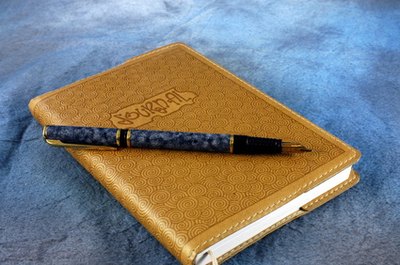 Freestyle Journal Writing
This form of journal writing utilizes a blank journal, notebook or sketchbook. Thoughts flow freely and creatively and are recorded within the journal. Often, this form is used by storytellers, poets and artists. Journals are considered sacred space and are by the writer's side at all moments for spontaneous thought documentation. Dream journals, kept by the bedside, are written in after dreams take place to be reflected on. Diaries also fall under the freestyle category.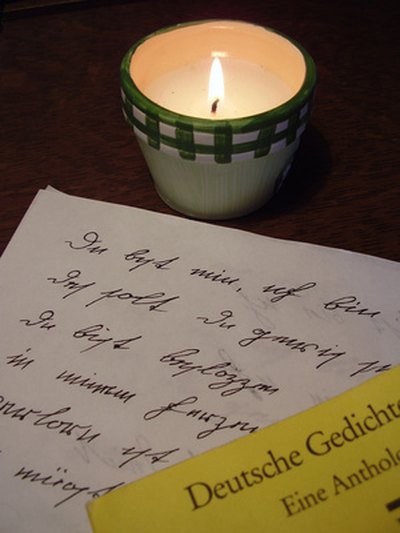 Structured or Guided Journal Writing
In this writing form, the journal itself provides the questions and topics, and the writer fills in the blanks and elaborates at will. This type of journal is used for recording special events such as weddings and baby showers. Writers add article clips, mementos or photos for a scrapbook feel. Pet journals are often guided, allowing pet owners to chronicle the lives of their furry friends. Gratitude journals are often guided as well, allowing the writer to give thanks in written form to anyone who has positively influenced his life.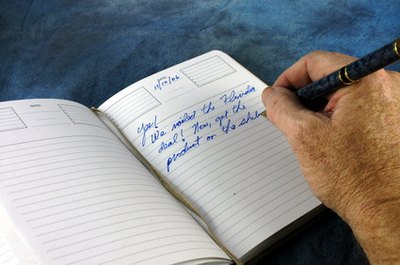 Travel Journal Writing
Writing about trips and travels is a form of creative expression that may be guided or freestyle in nature. Some people log their daily activities, from who they meet on the airplane to places of interest they wish to capture on paper. Photos, tickets and brochures are commonly added with each trip detail, and the travel journal is shared with friends and family once the person returns. Sailors often keep a daily log in journal form for long adventures out at sea.
Family and Friendship Journal Writing
In this journal writing form, there is no sole writer. Family members and friends take turns creating entries on varied topics. These topics may be family-related, focused on current issues or pertain to world issues and politics. Kept in a communal place that is easily accessible to all, this journal is a special way to document inter-family activities and memories with friends.
Financial Journal Writing
Many office supply stores carry spending or budgeting journals. This form of journal writing is used to keep a written log of all expenses, from groceries and clothing to monthly bills. This format is less creative than the aforementioned journal types, but it is useful for keeping track of finances. You may also use the spending journal format to list all daily spending from gas to bubblegum if you are on a fixed income.