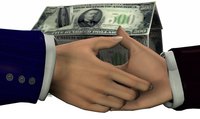 PHH Mortgage is a mortgage outsourcing company. Lenders and mortgage companies rely on PHH Mortgage to handle the loan processing or loan servicing on behalf of the lender. As a lender looking for help with mortgage origination, processing and servicing your mortgages, you may have some questions for PHH Mortgage and which services the company provides. Discovering the answers to your questions can help you decide if PHH Mortgage is the right outsourcing company for your mortgage business.
Types of Mortgage Services
PHH Mortgage is a private label mortgage company that provides a range of mortgage services to mortgage companies around the country. First, PHH mortgage can help with mortgage originations to help with the up-front part of the mortgage process, including answering customer and prospect questions, taking mortgage applications and more. To take it a step further, PHH Mortgage can also process the mortgage loan applications according to the lending guidelines set by your company as the lender. Finally, PHH Mortgage provides back-end support to service mortgages, such as collecting and processing mortgage payments, and handling escrow accounts for customers.
Technology
Technology systems such as computer processing systems and software programs allow PHH mortgage representatives working for your mortgage business to streamline the origination, application and processing of your mortgage applications. The branding of the technology creates a situation as if the PHH Mortgage employee is sitting within your office, providing access to your systems and processes.
Guarantees
PHH Mortgage offers three guarantees to mortgage companies. First, it offers a best price guarantee, where PHH beats any lender's price or pays your customer $500 in cash. PHH Mortgage also commits to giving customers a loan decision on the same day of application, or PHH Mortgage pays the customer $250 in cash. The final guarantee relates to the closing date. If PHH Mortgage does not meet the customer's closing date, PHH Mortgage lowers the mortgage rate by one-eighth of a percent for the entire term of the mortgage.