Football is known for loyal fans, intense games and parties. Family and friends gather to cheer for "their" teams and enjoy terrific food while watching the game. The most popular snacks are simple and quick to make, allowing the host to root for their team without worrying about the food.
(Creatas/Creatas/Getty Images)
Chex mix is a football party favorite because it can be created in multiple ways. Nuts, candy, pretzels and goldfish are popular items to include, but you can be as creative as you want. Whether spicy, barbeque flavored or dessert style, it is guaranteed to please the crowd. For an extra crunch, buy multiple Chex versions, like wheat, rice and corn to add more color and better taste.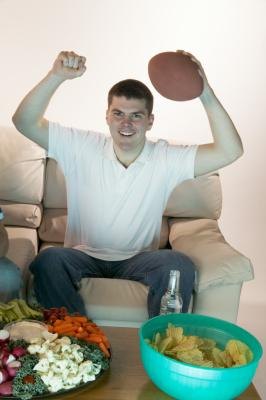 Jupiterimages/liquidlibrary/Getty Images
This is a must-have for football parties. Perfect for a quick snack, chicken wings are finger lickin' good and come in a variety of ways to please the crowd. The most popular is barbeque style, because the spice stays strong and it is mildly hot, instead of flaming. If you decide to make them at home, simply whip up a sauce to coat them in, it usually takes about 5 minutes, and put them in a broiler or oven to finish the job. Or you can buy them cooked, spiced and set on party trays to save time and effort.
Jupiterimages/liquidlibrary/Getty Images
Dips are also famous items on the menu because they can be homemade or store bought. Hot sauce, cheese dip and spinach artichoke dips are party favorites because they are easy to make and easy to maintain. Cheese dip can stay warm in a simple crock pot, hot sauce only requires a few cans of Rotel tomatoes (and jalapenos if looking for an extra kick) and spinach artichoke dip only requires six ingredients, most of which are on hand.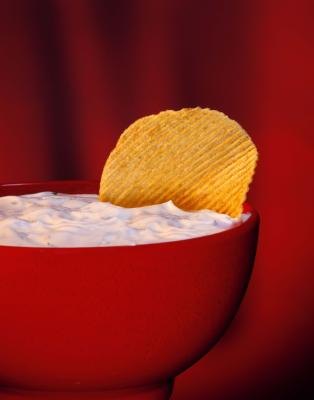 Jupiterimages/Comstock/Getty Images
If you are not into cooking, don't worry, multiple items are perfect for football parties and they can be found at the common grocery store or favorite deli. The most popular are meat, cheese, vegetable and fruit trays. They each provide a wide variety of items and are handcrafted for a grab-and-go snack. Footlong sandwiches are also crowd pleasing because they are a mini meal. Just make sure you get a variety of meats; turkey lovers will not be happy if only ham is offered.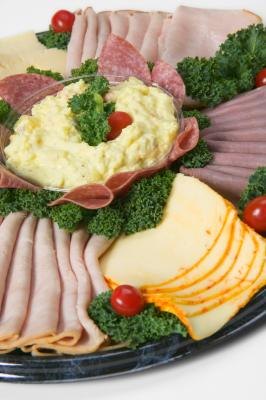 Jupiterimages/liquidlibrary/Getty Images
Promoted By Zergnet