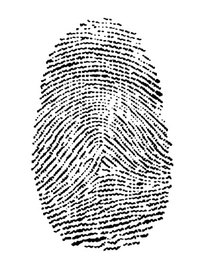 Federal background checks are conducted for a number of reasons, including a job application with a private company, government job, volunteer position or continued employment with the same employer. The background check examines the past seven years of the applicant. Employers may or may not submit the background check for the applicant; sometimes this is the responsibility of the applicant.
Completed Application
A completed application with a signature is necessary to conduct a federal background check. The application must have all sections completely filled out and the information must be accurate. The application will require information on past employment, social security number, education history, bankruptcies, property ownership, military experience and any past convictions. Applications that include more than one applicant must have signatures of all people listed on the application. The application must include current contact information including email addresses, telephone numbers and address.
The Federal background check application can be found at fbi.gov.
Fingerprints
Federal background checks require your fingerprints. Go to the federal agency that made the request, or visit a local law enforcement office, such as firehouse, police station or sheriff's department. The fingerprint card must include rolled prints of all ten fingers, name of person fingerprinted, date of birth, a description of the fingerprinted person and plain prints of both thumbs. The fingerprints cannot be older than eighteen months.
Background Check Fee
There is an $18 fee that must be paid with a certified check or money order made out to the Treasury of the United States. Payment can also be made using a credit card. Credit card payments must include the credit card number and expiration date. Personal checks, business checks and cash will not be accepted. The $18 fee applies to each applicant listed on the application.
Mailing Information
Applicants who are required to send in the federal background check themselves must include all of the required documents in the mail parcel. The fingerprint card, application and $18 fee must be sent to the Federal Bureau of Investigations (FBI).
The federal background check takes up to 12 weeks. Applicants who have a clear background check will receive a "no record" response. Applicants who have criminal activity on their background check will receive a copy of the record.
FBI CJIS Division – Record Request 1000 Custer Hollow Road Clarksburg, WV 26306