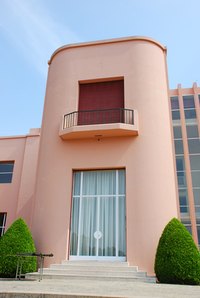 For many people, buying a home represents one of the largest purchases of a lifetime. Because lenders require 5, 10, or even 20 percent of the purchase price as a down payment, some home buyers may experience difficulty securing enough money to obtain a mortgage. For cash-strapped shoppers, a little dedication and willpower can put the down payment on a home within their reach.
Use a Tax Refund
Each year, many taxpayers receive hundreds or even thousands of dollars as a refund on federal and state income taxes. According to the online real estate search agent Trulia, a windfall-like tax refund can serve as a convenient source of down payment assistance.
Savvy shoppers may save refunds from several years for use as a future down payment while keeping the refund monies in an interest-bearing account to maximize their savings.
Run an Online Auction
Most people have a few unwanted odds and ends around the house. Selling these knickknacks in an online auction can help raise funds for a down payment on a home. The modern version of a yard or garage sale, online auctions ensure sellers get the highest price possible for their goods helping to more quick raise the funds for a down payment.
Freelance
Many people in need of money for a down payment take up a second job to collect a second paycheck. While moonlighting can help accrue enough money for a down payment, busy schedules and competing demands can make a second job unrealistic for many home shoppers. An alternative for those with developed and in-demand skills is to earn extra money as a consultant, Web designer, graphic artist, disc jockey, or in almost any other imaginable role.
Seller Financing
In some real estate markets, sellers anxious to sell property may consider an array of non-traditional financing arrangements. Some sellers may finance the property themselves to sell the home quickly and free buyers of bank mortgage requirements. Other sellers may consider a lease-option arrangement where the buyer rents the property for a period of time before entering into a purchase agreement. In a lease-option arrangement, many sellers set aside a portion of each rental payment and put those funds toward the mortgage down payment.
Shared Equity
Some borrowers who have exhausted other options but still not accrued enough money for a down payment may consider a shared equity arrangement. "Realtor Mag," the official magazine of the National Association of Realtors, describes a shared equity arrangement in which the property owner makes all mortgage, tax, and other payments but shares ownership of the property with friends, relatives, investors, or others who contribute funds toward the down payment or purchase price.