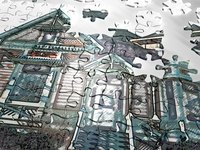 Private mortgage insurance or PMI is required for home buyers whose home loan is more than 80 percent of the new home value. PMI laws are for the protection of homeowners. These laws require that homeowners be made aware of their rights. The burden is on the lender to explain the rules to homeowners and answer any questions that may arise.
Homeowner's Protection Act of 1998
Homeowners are to be given all of their rights regarding private mortgage insurance. HPA requires the homeowner's rights be explained at three times: the closing, yearly via mail and the cancellation or termination of the insurance. The lender also must send a notification when the home loan is eligible for removal of private mortgage insurance.
Covered Loans
The Homeowner's Protection Act of 1998 applies to home loans that were secured on or after July 29, 1999. The act does not protect home loans backed by the government, such as FHA or VA loans.
Cancellation
A homeowner can request cancellation of private mortgage insurance once the home loan balance is 80 percent of the original home purchase price or the appraised value of the home. The only requirement is that within one year of the request all of the prior loan payments could not have been 30 days late or within two years of the request all of the prior payments could not have been 60 days late.
Automatic Termination
Once the home loan balance is 78 percent of the value of the home the lender must automatically terminate the private mortgage insurance. This is required only if the homeowner is current with payments. If the homeowner is not current, the private mortgage insurance will remain in effect until the loan becomes current.