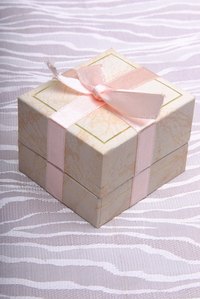 When you have a home party business it is important to be creative with the games you play. Constantly adding new games and rotating old ones will keep new and repeat customers entertained during the demonstration. Having prizes or special discounts for the winners encourages all of the customers/guests to be involved. A small product, sample or free shipping on their order are great prizes.
Icebreaker Games
The beginning of a party can be a little awkward for some guests if they don't know anyone. Icebreaker games are a great way to get everyone involved and comfortable with each other. Here are a some examples:
The Name Game. Each guest says their first name and then something about their personality that starts with the same letter as their first name. Sally smiles. Everyone gets to be creative and others remember their name from the fun descriptions.
Human Bingo. Each guest gets a pre-made bingo sheet that has characteristics of people in each square. For example: Has red hair, has been to Europe, wears glasses. Then each person goes around to the others having them sign a square if they have that characteristic. The first person to fill her card wins the game and everyone learns a little about each other.
Recruiting Games
Most home businesses that involve party plans also have recruiting bonuses or residual income for a team that the representative has built under them. Including a recruiting game in your party plan can be good for future business and team building. It can be as simple as a door prize drawing with cards that include the guests information and boxes to check for their interest in hosting, ordering or becoming a team member in the future. You can then take the information home for future recruiting and party bookings. A more interactive recruiting game is: Ask me about my job game. You will need a roll of 50/50 type tickets that have two parts. Every time a guest asks a question about your job you give them a ticket and keep the other half. At the end of the party you do a drawing. All of the guests learn about what you do and get answers to their questions that they might have been afraid to ask.
Fun Games
Sometimes it is just nice to take a break from the demonstration and have some fun. Including prizes from the product line or discounts on orders makes it worth your while for the guests to have fun and play.
Try word scramble games with all of the words being about the product line. Another fun game to play and stay with the product line is: Can you remember? Tell the guests that there really will be a quiz at the end of the party. At the end of the party before orders are taken ask some challenging questions about the products that you demonstrated. For every right answer give that person a free sample or a ticket . The person with the most tickets or free samples wins a prize, discount or free shipping on their order.