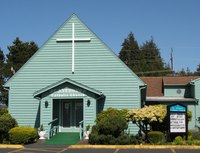 Church based preschools and day care centers have the same basic requirements that preschools and day cares have in any other setting. Most church-based centers operate under separate license and incorporation papers. It's best to separate the center's insurance from the church's insurance in any case to protect the church's assets.
General Liability
General liability covers your center in four basic areas: bodily injury and death, property damage, medical coverage for accidents, and legal costs to defend against a lawsuit. Although you can train your staff to prevent accidents and to guard against legal liability, accidents do happen, and if the center is found liable for the accident, a general liability policy will cover legal fees and settlement costs so that your preschool is not bankrupt after settling the claim.
Personal Injury
You may want to add personal injury coverage to your policy. Personal injury insurance protects you and the church from lawsuits against accusations of libel, slander, invasion of privacy or property damage. This kind of injury claim often occurs when day care center staff or teachers become accused of child abuse or when staff are drawn into custody suits by parents of day care children.
Fire Liability
Damage to your own property or property belonging to others by fire isn't usually included in a general liability policy. It is a good idea to include this coverage.
Vehicle Liability
Vans and cars owned by the preschool must be covered for liability with the state minimum for damage to other vehicles and their occupants. This must include uninsured motorist insurance coverage. You should consider adding insurance to cover staff member's and parents' vehicles that are used for field trips and center outings.
Special Event/Product Liability
A rider for product liability protects you if you serve food or sell things at a fund-raiser, and may be purchased for specific fund-raising events or special events at minimal cost.
Directors and Officers
Directors and Officers insurance (D and O) protects the company's administrators and its board of directors against lawsuits that accuse leadership of failure to exercise proper supervision of the program, malfeasance, or mismanagement in operation of the preschool. D and O insurance covers the cost of defense and any judgment against you to the limits of the policy, and protects the church from being named a co-respondent in the suit.
Errors and Omissions
All professionals, no matter how carefully they practice their trade, can find themselves the target of accusations relating to violation of professional standards of conduct. Even though the accused may have done nothing wrong, the cost of legal defense can be expensive. Errors and Omissions liability insurance covers those legal costs.
Umbrella Policies
Excess liability, also called an umbrella policy, adds extra coverage to your liability insurance to cover additional risks. Because you are working with children, it's a good idea to invest in enough coverage to adequately protect you from undefined events that could result in a lawsuit..
Medical Accident Insurance
Some accidents are not the result of negligence. It reduces you center's chance of negative exposure to have a general accident policy to cover accidents involving staff or children. This insurance isn't costly and covering medical costs for on-site accidents will go a long way toward preventing hard feelings against your center. Customer satisfaction with your coverage is worth the low cost of the insurance.