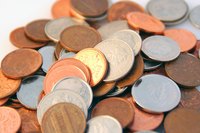 Kids and teens with a business idea can make that idea a reality thanks to business grants that focus on youth. These grants provide money to help cover start-up costs for youth business ventures, encouraging an entrepreneurial spirit among children and teens and pushing them to follow their dreams.
Youth Business Grant Program
Teens between the ages of 13 and 19 who live in Los Alamos, New Mexico can apply for a Youth Business Program grant. The goal of the grant is to provide funds for teens to start their own business during the summer. A completed application requires a mini-business plan which includes a company name, proposed budget, and description of the business including the target market and potential competition. Teens can request funds up to $400.
LACDC 190 Central Park Square Los Alamos, NM 85744 505-662-0001 ybgp.org
Youth Entrepreneur Grants
The Green Bay Area Chamber of Commerce provides grants of up to $500 to help youth from the ten school districts in the Green Bay area start businesses. Middle and high school students are eligible to apply. Applicants must prepare a mini-business plan outlying the purpose and goals of their business.
Green Bay Area Chamber of Commerce 300 N. Broadway, Suite 3A Green Bay, WI 54305 920-437-8704 titletown.org
Starbucks Shared Planet Youth Action Grants
Starbucks offers grants of $10,000 to $30,000 to help or start organizations that serve youth ages 6 to 24. Preference for the grants is given to organizations where youth aged 12 and older take an active role in the leadership and day-to-day operation of the organization. All organizations must benefit the community they are located in and include some component of community service. This can include teen businesses that provide a place for fellow teens to work or hang out and bring a positive impact to the community. Teens can also start non-profit organizations through this grant.
The Starbucks Foundation 2401 Utah Avenue South, Suite 800 Seattle, WA 98134 206-318-7022 starbucksfoundation.com
Do Something Grants
Each week, $500 Do Something Seed Grants are awarded to help teens implement community action projects or programs. Grants must benefit other teens, the community, or the world in some way, but can be used to help teens start a business in their community or begin a non-profit organization. Teens who have already started their business or organization can apply for a $500 growth grant. To apply teens post their project idea on dosomething.org and submit an on-line application that includes a budget of how the $500 will be used.
Do Something, Inc. 24 Union Square East, 4th Floor New York, NY 10003 212-254-2390 dosomething.org