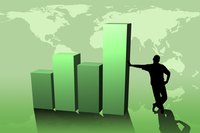 Human resources (HR) is a system of an organization's employees. Human resources planning is the process of establishing goals, developing strategies, identifying job task requirements, and developing schedules for both individual and organizational performance improvement. The manner in which human resources functions and optimizes organizational performance depends on organizational strategies, the depth of the planning process and the human resources planning tools used.
Human resources is comprised of two major components in which HR tools are used for planning: human resources management (HRM) and human resources development (HRD). Performance technology (PT) is a separate component that supports HR planning. PT is used--with its own set of tools--to facilitate HRM and HRD initiatives.
Human Resource Management
Human resource management is the component of HR that is responsible for providing staffing, enhancing employee motivation, maintenance and employee development. Employee motivation is promoted by organizational performance management initiatives. Tools for performance management initiatives include diagnosing performance problems, coaching, counseling, rewarding employees and conducting evaluations. HR planning tools that support organizational maintenance are health and wellness programs, such as safety programs, health and medical benefits and also vacation pay.
A learning management (LM) program is an HR planning tool that enables employee development. Through learning management, HR monitors, controls and evaluates knowledge, behaviors, abilities and attitudes of employees. Tools used to support a learning management program include team building, change management and communication--including feedback and performance appraisals.
Human Resource Development
Human Resources Development, the second component of HR, is responsible for the individual growth of employees and organizational growth. HR plans improvement of motivation with tools such as performance appraisals, competency testing, assessment centers and evaluation of literacy. HR planning tools for organizational growth include succession plans, career pathing, learning development, employee development, management development and supervisory development.
Performance Technology
Performance technology, the art and science of improving organizational performance, uses the Human Performance Technology (HPT) model. According to the ISPI (International Society for Performance Improvement), the HPT model is the systematic approach of improving competence and productivity through its five stages.
In the Performance Analysis stage, HR planning tools include an analysis of an organization's values, missions, goals and strategies, as well as an environmental analysis. Tools of an environmental analysis are stakeholder and competitor concerns, work environment, HR policies, worker responsibilities, work flow and ergonomics. The second stage of HPT is a Cause Analysis. HR planning tools for this phase are data, information, feedback, support resources, consequences and incentives. Intervention Selection and Design is the third stage of HPT, and its tools include job analysis, personal development, HRD, organizational design and development and financial systems. Intervention Implementation and Change is the fourth stage of HPT, in which HR planning tools include process consulting, change management, employee development and networking. For the last stage, Evaluation, HR planning tools include formative assessments, summative assessments, confirmative evaluations--which confirms impact and return on investment--and meta evaluations, which ensure that the other types of evaluations were effective and conducted properly.