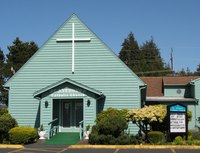 Temptations do arise, so it's necessary for even the most trusting of church congregations to perform a periodical church audit. This church accounting can make sure that all the funds are where they should be. Additionally, a church audit may reveal ways to better invest monies in the church's treasury. While it's not absolutely necessary, it's a good idea to have a set of church audit guidelines available before the actual audit begins.
Audit Committee
It's the purpose of the church audit committee to verify the proper recording of financial transactions by the recording secretary of the church and the proper delegation of funds by the church treasurer. (See References 1) The committee's purpose is not to find fault with accounting practices followed by delegated church leaders but to prove they are doing their jobs properly. The audit committee must remain impartial as they review the accounts. While the recording secretary and treasurer should not sit on the audit committee, they should be available to answer any questions the committee may have. Persons serving on the audit committee do not have to be certified public accountants, nor must they have accounting degrees. They do need to have a solid knowledge of accounting principles.
Audit Procedures
The audit committee needs to have at their disposal the financial records for the year they are auditing. They should also have the records for the December prior to the year and the January following. (See References 2) These records should include the financial statements for those months from banks and other financial institutions, as well as reconciliation statements. A copy of all income and expense transactions either from a ledger or a computer accounting program should be on hand along with the appropriate receipts and other documentation. The audit committee needs a complete list of all banks and accounts in the church's name as well as the names of persons who have access to those accounts. Any business meeting records that indicate any changes to finance and treasury functions should be available. Once the audit committee has this information, it's a matter of systematically going through each transaction to make sure there are no improprieties.
Audit Findings
The final audit report should indicate if monies are going to their designated funds. Donations with stipulations on their use must go to the appropriate funds. The audit process also examines the controls on money handling to make sure an adequate number of people handle the money to make sure it goes where it's supposed to go. Findings of the audit committee may also reveal that insurance coverage and other services aren't adequate for the needs of the church and its staff.