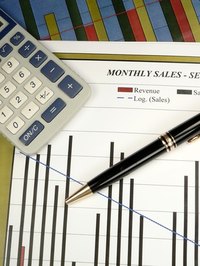 In order to keep up with demand, your business needs to expand. Before you can execute an expansion plan, you need to develop a way to finance it. Explore as many sources of finance for expansion as you can in order to find the arrangement that best suits you and your business.
Take on a Partner
If there is someone interested in investing in your business, then taking on a partner could be a good way to finance your business expansion. Work with an attorney to develop a partnership agreement, and use that agreement even if you are considering taking on a friend or family member as a business partner. The agreement will outline the investment being made, the expected return and the role that the partner will play in the business.
Existing Shareholders
If you already have shareholders in your business, then they can be a source of financing for your expansion. You can create an addendum for the current shareholder agreement that outlines the terms of the new investment, or you can extend the amount of the investment on the original contract and keep those original terms.
Plan and Save
According to Entrepreneur magazine, a business owner should consider company revenue as a source for expansion financing. Make an expansion plan that is as detailed as possible, and then forecast how long it would take the company to save the funds needed to fund it. If the schedule for expansion and the fund saving forecast are compatible, then plan on using company funds to pay for the expansion.
Bank Loan
Using a bank loan to finance an expansion is easier if you already have an existing relationship with a lender. Your lender may already see the potential in your business, and he would not be adverse to approving a loan for your expansion. If you currently do not have a lender, create a business plan outlining your expansion idea and take it to lenders to search for financing.
Credit Cards
Credit cards can be a quick way to get the financing you need for expansion. When you decide to use credit cards to finance an expansion, be sure to read the terms on the credit account and understand how the interest rates can change. A credit card may be easy to get, but if the interest rate could go up to the 20 percent range or higher then it may be more advantageous to get a bank loan.