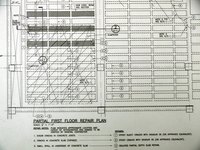 ERP is the abbreviation for enterprise resource planning. ERP systems connect accounting information to engineering design data, sales orders and inventory status. Companies implement ERP systems for a number of reasons. ERP systems may be necessary to meet federal accounting or Department of Defense contract requirements. A company may have to implement an ERP system to interface with their customers and suppliers, or both. The current manufacturing resources planning (MRP) system may be upgrading and evolving into an ERP system.
Accounting Standards Require It
One major reason companies implement ERP is to meet contractually required accounting or inventory management standards. ERP may be the only means for a company to continue meeting federal financial accounting standards such as Sarbanes–Oxley. The firm may require an ERP system to meet the complex cost accounting required for federal defense contracts.
Share Data Through the Supply Chain
Another reason companies implement an ERP system is to be able to share drawings, change notices, part orders and changes in the bill of material real time with their supply chain. The ability to feed changes in production plans to the vendor immediately, bypassing the hassle of changing outstanding purchase orders in the process, can prevent the cost of excess orders. Another possible reason for a supplier implementing an enterprise resource planning system is that a vendor must do so to keep the business of a major customer who has installed an ERP system.
ERP Needed to Improve the Enterprise
Some companies implement an ERP system is to provide detailed cost data for all manufacturing processes and products. After rolling out the ERP system, the data creates a much deeper understanding of cost drivers and areas that consume more money than they generate. This, in turn, opens the door for targeted process improvements.
The Product is Too Complex for MRP
Another reason for a company to implement an ERP system is to manage increasingly complex products or projects. Airplanes and missiles can have hundreds of thousands of parts. As these products gain sensors, micro-controllers, microchips and the related wiring to connect all of these smart devices, the complexity only continues to grow. A manufacturer may have to implement an ERP system simply to be able to manage manufacturing plans and orders for their own products.
Proper Planning Requires Modeling Via ERP
An ERP system allows a company to model of different manufacturing decisions using the ERP software. This avoids the hassle of building financial models of "what if" scenarios in separate software packages. A company may implement an ERP system to allow immediate modeling without having to send their financial records to another firm.
MRP Software Upgrades to ERP
Companies sometimes implement ERP systems because the MRP supplier has upgraded to providing ERP software. The software customer would then upgrade their MRP software to an ERP software to avoid changing to a different software package.