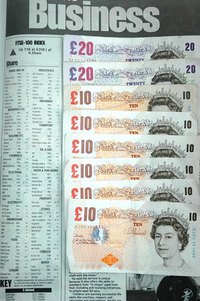 A convertible bond gives a stock holder the choice to trade in a bond for a set or fixed number of share in the specific company. When first issued, convertible bonds seem just like a corporate bond, but with a substantially lower interest rate. The main difference is that the company can call in- or buy back- the bond depending on what occurs with interest rates. Any investor considering convertible bonds, however, must be aware that there is tremendous risk involved.
Call Feature
The call feature is a risky proponent of convertible bonds. If interest rates decline after the convertible bond is issued, a lot of corporations will call their bonds, thus the stockholder loses the possibility to eventually cash in the bond. On the other hand, if interest rates go up, there is no guarantee the bond will be called, so the the original investor is left with a negative rate of interest.
Low Interst Rate & Possible Bad Returns
Because these convertible bonds can be changed into a stock, and can thus reap the rewards from a rise in the underlying stock, corporations offer a low interest rate- called a "low yield" on the convertible bonds. Unfortunately, when a stock does very poorly, there is no conversion, so the stock investor is left with the bad returns.
Risky Companies
Convertible bonds are often sold by smaller firms that have trouble selling regular stock at a reasonable price. Convertible bonds are used by these companies to try to achieve a better financial status. Unfortunately, this means that some of the companies may not be successful or stable and the worth of the bond may fall.