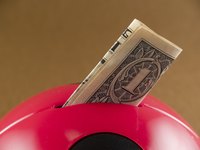 In today's increasingly competitive and uncertain economic climate, businesses small and large are looking for ways to lower the bottom line. In times of recession, some companies take drastic steps to save on costs, but not all savings strategies are created equal. Business owners and executives are wise to approach cost-cutting strategies from a sober and objective viewpoint, rather than with knee-jerk, panicked reactions. Some strategies include simplifying processes, slashing labor without layoffs, and cutting fuel and postage costs.
Simplify
Overcomplicated processes can waste employee time and other company resources, affecting productivity and, ultimately, profitability. Take a clear look at your customers and determine if any require more special attention or complex service then their value can bring your company. Sometimes, firing a customer is the best thing you can do to improve cost-effectiveness for your business and improved service for other customers. Minimize unnecessary paperwork or tasks to make employee work time more productive. Streamline internal communications processes.

Don't Lay Off Employees
Granted, sometimes layoffs are unavoidable in some business situations. But many companies have found benefits in trying to hold on to their experienced workforce through tough times. In his article "More Companies Are Cutting Labor Costs Without Layoffs," Matt Richtel details how ideas like small pay cuts, shorter work weeks and forgoing bonuses have helped some companies pull through sales slumps and recessions with their workforce relatively intact.

More Email, Less Gas and Paper
Companies all over the world have been saving through conservation. With recent spikes in the cost of gas and oil, travel, delivery and postage, service costs have become a great area for businesses to save money. Use email instead of regular mail whenever possible. Hold more telephone conferences to save on fuel and travel expenses. Switch to a paperless office to both save money and show your customers you care about the health of their environment.