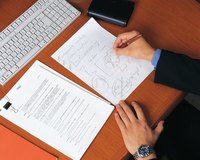 The next logical step for a company after it has decided to incorporate a customer relationship management (CRM) system in its operations is to identify its requirements. The company's targets should be collated and organized into a concise checklist of key criteria before assessing different CRM package options. Collaborate with all business partners and proceed in organizing a CRM requirement checklist that answers the following five questions.
What fundamentally powers the business?
Determine the issues to be resolved, procedures to be optimized, and goals to be attained by the company. This knowledge illustrated which functions and facilities the chosen CRM package must offer in line with the needs of the business.
What do customers expect?
Enhancing in-house productivity and diminishing running costs are critical CRM solution features, however they are still only secondary in importance to growing market share, improving customer retention and making sure the clients are satisfied. Collect as much data as possible with regards to what current and potential customers expect, and represent this data in the final CRM solution requirement checklist.
Who are the pivotal partners?
All departments and staff in a company should be included in the operation of a CRM solution. Therefore it is vital to recognize how CRM users from each department interact with customers. It's also important to know what sort of difficulties most frequently arise when sustaining relationships with current clients or building new relationships. This understanding will act as a guideline for planning a CRM solution strategy, and dictate how all tools should be mapped to optimize staff performance.
Is the organization anticipating change?
Many business plans are designed to promptly adjust to changes in business circumstances, such as fluctuations in foreign exchange rates. As market conditions change, the CRM solution should also provide the flexibility to evolve with the business. Open source CRM packages are the most readily customizable and are best suited to change.
Which aspects are critical, and how are they tracked?
The ability to identify and review the successes or shortcomings of a CRM solution through use of key performance indicators, reports, dashboards and other business intelligence techniques is crucial in any CRM system requirement checklist. Make sure the tools needed for tracking the performance of vital CRM functions are represented in the CRM requirement checklist, regardless of specific business goals.