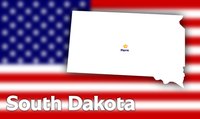 Employees of the State of South Dakota receive their retirement benefits through the South Dakota Retirement System (SDRS). This includes teachers in public schools, county and city employees, employees of the legislative, executive and judicial branches of state government and employees of the South Dakota Board of Regents. In 2010, there were over 72,000 members of the South Dakota Retirement System. The SDRS has financial planners available to help employees plan their retirement.
Eligibility
Permanent, full-time employees are eligible to participate in the retirement system. A permanent employee is one who maintains their position for at least six-months. A full-time employee is one who works at least 20 hours per week.
There are three classes of retirement plans. Most employees receive Class A retirement plan. Public safety employees receive the Class B public safety plan. This includes police officers, sheriffs and deputies, firefighters, correctional officers, court officers, park rangers and campus security. Judicial employees receive a Class C judicial plan. Employees eligible for this plan are judges, magistrate judges and justices.
Contributions
Employee contributions to retirement plans vary. Employees with the Class A plan contribute six percent of their salary. The employer matches this contribution to make it 12 percent of the employee's salary. Class B public safety contributions are 16 percent of salary, 8 percent from both the employee and employer. Class C judicial receives the highest contribution of the three classes, nine percent from both the employee and employer.
Retirement Age and Income
Employees in the SDRS are eligible to retire and receive benefits when they reach 65 and have been contributing to the SDRS system for at least three years. Employees in Class B public safety may retire at 55. The amount received in retirement is calculated by the final average salary of the employee based on the last three years of service and any credited service. Credited service is time purchased by the employee. This is valuable if an employee does not start contributing to the system until he is older, but would still like to retire at 65. Retirement income receives a cost-of-living increase each year.
Disability Benefits
If the employee becomes disabled before reaching the age of retirement, she may be eligible for disability benefits. If the disability lasts or is expected to last for one year or longer, the employee will receive monthly income calculated based on your salary. This disability benefit will receive a cost-of-living increase each year. When the employee reaches retirement age, the disability benefit will stop and the employee will receive retirement benefits.
Early Retirement
Employees may opt to retire early. Employees may begin to receive retirement benefits up to ten years prior to regular retirement age. This is 55 years old for Class A and Class C judicial employees and 45 years of age for Class B public service. Early retirement does not pay as much as regular retirement. Class B public service and Class C judicial may retire early and receive full benefits if they have purchased enough credited service.
Benefits for Survivors
If an employee passes away while participating in an SDRS program, the employee's spouse and children may be eligible to receive benefits. SDRS will pay out up to 40 percent of the employee's salary. Each child under the age of 19 may qualify the family for an additional 10 percent payment. If the employee is already retired when he passes away, the spouse is still eligible to receive 60 percent of the retirement benefit.