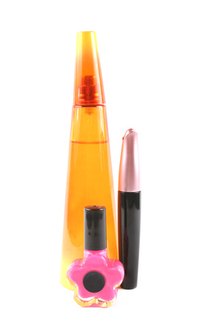 Companies spend lots of money marketing both new and existing products. A product typically starts as an idea or concept, then it must be manufactured, packaged, priced, advertised and sold through distribution channels. Challenges in marketing products can occur initially with capital or during any phase of the product development or marketing process.
Limited Capital
Whether a business is a sole proprietorship, a partnership or a corporation, any company can face a challenge in raising capital. A lone business owner may be trying to expand his product line, but his credit rating or the economy may limit his ability to borrow money from a bank. A corporation may experience a drop in share value which hinders its ability to finance. Limited capital can be a challenge for marketing all types of products.
Finding the Right Target Audience
Sometimes companies develop their products without fully determining the best target audience for them. Therefore, sales and profits can suffer. A failure to properly align products with the appropriate target audience usually occurs because of a lack of marketing research. All companies must know which demographic or socioeconomic groups are most likely to buy the types of products they sell. A company must also know specifically what its consumers want as far as style, size, flavor or features. (See reference 1)
Groupthink
Larger companies often involve many managers in making business decisions. These individuals do not always consider all the alternatives, and sometimes they make the wrong decision about marketing products. Consequently, they may send the wrong message in a television ad or use the wrong type of advertising altogether. Decisions made in large groups can be subject to the bias called groupthink, and this can be a major challenge in marketing products. (See reference 2)
Setting the Right Price
Some companies may have a challenge in marketing their products because their price is too high. Most products need to be within a price range that the market will bear. Companies usually use a cost accounting approach to pricing, according to Accountingformanagement.com. If a company does not allow for enough markup on a product, it will not make a profit. Too much of a markup, conversely, can put the price out of the customer's range.
Technological Changes
As product technology becomes outmoded, the company will need to change technologies to continue selling products. The major challenge for management in marketing a product during this time is knowing when to offer the new technology. Offering new technology too soon may yield few profits, as only early adopters likely will buy it. Introducing new technology too late will allow competitors to build up market share quickly; and possibly prevent a new or existing product from succeeding. (See reference 4)
Product Life Cycle
A final challenge that companies have in marketing products is properly managing the product life cycle. A product goes through introduction, growth, maturity and decline stages. Competition will gradually push products toward the maturity stage as the market becomes saturated. Companies that know how to differentiate their products and add new product lines will be more successful in extending the product life cycle of their products. (See reference 5)