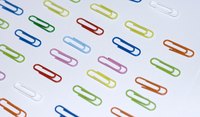 The importance of choosing diversity training methods that are in tune with your company's goals cannot be overstated. Each tool must be weighed for its costs versus benefits, and whether the outcome is of value to your organization. Pick active tools like games and discussion of case studies to engage employees. Key dimensions of diversity are ethnicity, age, race, hierarchy/status, gender, religion, physical ability/disability, family situation and sexual orientation.
Storytelling
National award-winning storyteller Catherine Conant writes in her website: "We are born with the need and ability to use stories. It's how we make sense of the world around us. Your inborn capacity to shape what you know into a story has great value." Storytellers conduct customized workshops for companies to inculcate values such as tolerance and respect. Through storytelling, people can come to a better understanding of diversity with less frustration and conflict than what might occur in regular discussions.
Discussion
Education and enable managers to lead discussions among small teams of employees. Possible topics: "What does workplace diversity mean to you?"--"Despite race differences, identify some similarities with your colleagues."-- "How can we make our workplace more inclusive?" Bring up case studies of companies that successfully overcame hurdles in implementing diversity. Create an environment of trust and tolerance so that people can voice their opinions without fear.

Training
Training tools range from workshops and conferences to e-learning software. A store-bought training template for HR managers is a less expensive alternative to customized workshops conducted by an external diversity training firm. Your company could also sponsor employees to attend seminars on organizational diversity conducted by firms nationwide.

Games
Games are a fun way to learn, and are especially effective in engaging participants to discuss their differences in a safe, neutral environment. There are many online workshop game companies that sell games relating to diversity training, such as Diversophy, or Gamethingy.

Cultural Education
How about a kite flying festival to herald Baisaki, the Hindi word for spring? Or conducting a Bollywood dance workshop for stressed executives? Perhaps you could facilitate team-building by learning to cook Chinese food at a restaurant, or encourage employees to take Morocco-style pottery classes. Mixing it up is a great educational tool.