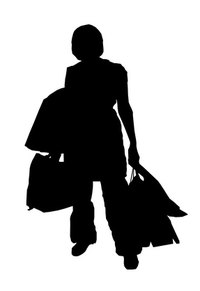 Loss prevention is a major part of the retail business. According to Crime Doctor, American retailers lose up to $13 billion a year in revenue due to shoplifting. Store security includes not only loss prevention, but it also involves creating a safe environment for your customers and employees.
Trained Floor Personnel
Security should be the concern of every employee in your retail organization. Train clerks and sales associates how to react to an emergency situation. Have a clear process in place for reporting theft or any other crime that may occur in your store. Fully-trained plain clothes security personnel should walk your retail floors to keep an eye out for trouble. Maintain contact with local law enforcement officials and be prepared to call the police during an emergency situation.
Some of the theft techniques that employees should be trained to look for include customers dressing in new clothes under their existing apparel, placing items in empty shopping bags and leaving the store without paying, exiting through employee doors with products, taking items into the restroom and placing them into their purses, and hiding merchandise in a child's stroller and walking away.
Authorized Access
Customers are given access to your store through certain doorways for a reason. When they are kept to designated entryways, your surveillance equipment and security personnel are better able to monitor activity. Make sure that doors requiring authorized entry are locked when not in use. Have a card swipe system put in place so that only store personnel may access certain areas. Ensure that the administrative offices are kept off limits to customers, and prevent shoppers from entering or exiting the store through loading docks. Make sure all shipping and receiving areas are locked when not in use.
View of the Floor
It is common for a retail store to utilize surveillance cameras as part of their security system. There are also other ways to view the floor that help security personnel monitoring the cameras. Install mirrors over the top of the hallways and corners of the wall, so that employees can see who is there and where they are going. Make sure that floor displays do not block hallway access and use warning cones in halls when stocking shelves.
Cash Handling
Arrange for large transfers of cash when the store is closed or, if open 24 hours a day, orchestrate money movements during slow periods. Stagger shift changes for cashiers so that there is no predetermined schedule that would allow criminals to plan a robbery. Have security personnel on hand during shift changes to protect employees and their registers.