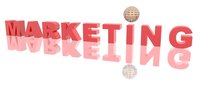 In the competitive world of retailing, a constant challenge is to keep people coming to your store and buying more merchandise while there. To aid you in your quest, a variety of ideas for customer incentive programs can be useful. Incentive programs often work best when seeking and receiving help from manufacturers in the way of promotional dollars or services.
Using Pricing Strategies
You can offer alternative pricing strategies, such as "Buy one, get one free" or "3 for $5." These strategies can tempt customers to try a product for the first time or purchase in larger quantities. Contact product manufacturers to see whether they are willing to add promotional dollars to your efforts, because this will help to maintain your profit margin even when offering reduced prices.
Incorporating Referral Programs
Satisfied customers can be your best source of new customers, so take advantage of strong customer relationships by offering a referral program. For example, you might provide an existing customer with a 10% discount on future purchases for referring new customers to you. This will help build your customer base while increasing customer loyalty.
Promoting Off-Season Items
Shoppers are usually reluctant to buy seasonal items during non-peak times. A display of ice scrapers typically will not attract much attention in the middle of August. However, if you offered them at 50% off their regular price, people might be more inclined to pick one up. In this way, you're making a sale at a time when you normally wouldn't, and you're clearing out inventory to make more room for in-season items.
Offering a Demonstration
Enlist the aid of manufacturers to demonstrate their products in your store. Grocery stores can have the manufacturer give away free samples of a new product along with coupons to encourage people to try it. Hardware and home supply stores can sponsor a "do-it-yourself" seminar where manufacturers demonstrate a common home repair while using their products.
Offering Free Gifts
Offer customers a free surprise gift if their purchases for the day exceed a certain dollar amount. This strategy can encourage additional purchases so that the shopper reaches the target level. Work with manufacturers to provide product samples that can be used for the giveaways.