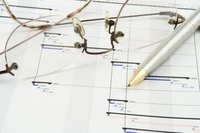 Developing a project plan is the first stage in any project as the plan contains critical information on how the project should be run efficiently. It provides everyone involved in the project with visibility and control of items due as well as the budget at various project stages. Project plans are most often used for large implementation projects and process improvements, but they are useful for all sizes and types of projects.
Describe the purpose/objectives of the project; properly define the goals and items due at the end of the project as well as due dates. Provide any baseline data available, especially if it provides insight as to why the project is necessary or useful. If applicable, provide detail about the scope of the project as well as the stakeholders who have an interest in or will be affected by the project.
Roles and Responsibilities
Define all the roles and responsibilities of team members, providing a detailed breakdown of who is responsible for the steps necessary to complete the project. This should further be broken down to include the detailed tasks, the critical milestones in the projects and associated deadlines.
Resources and Budget
Compile a list of all the physical resources needed to complete the project along with their required quantities and costs. These costs along with the labor hours required to complete the project should be included in the budget. The budget should also take into consideration any risk factors that could increase the overall cost and hours necessary to complete the project
Quality Assessment/Monitoring
Assess the quality of the project/output at every critical point to ensure that the project objectives and deadlines are met without compromising quality. The process of monitoring the project while it is ongoing and during any transitional period should be documented. The periods or intervals for which the quality checks are applicable should also be included in the project plan.