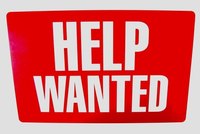 Recruitment agencies are companies that help businesses find employees to fill their positions. These agencies comb through a number of applicants and, in theory, only send the best candidates to a business with a position to fill, cutting down on the time they have to spend looking for new hires. While this sounds great on the surface, there are several problems with using recruitment agencies, both as a employer and employee.
Priority
Businesses that employ a recruitment agency are looking for someone to do the "dirty work" of separating the applicants and sending them the good ones. If your company's human resources department is involved in this, you can guarantee it will be done in a timely manner. However, since an employment agency deals with many companies, your company may not be first on their mind, leaving you to wonder what is going on with your job search. Depending on what you are looking for and the type of applicants they get, you may not be their first priority. Also, as a job seeker, you may feel like you are not a priority to the agency, especially if you have a varied background and may be a bit difficult to place. These companies don't get paid unless they deliver and will only deliver easy to place candidates.
Payment
Recruitment agencies are paid by the person they place. Typically, the agencies will ask for percentage of a person's first-year salary of all people they successfully place. As a business owner, you will want to make sure that you are getting the right kind of person for that type of salary. However, since the agency is a business as well, you run the risk of them sending over someone who may not be perfect for the position just so they can get paid and move on to the next client. You will have the final say, but you may spend time interviewing applicants who you shouldn't have seen in the first place. As an applicant, you won't have to pay to become part of an agency, but the company may pressure you into taking a smaller salary than you are looking for in an effort to get you into a position so they can get paid.
Placement
When dealing with a recruitment agency, the simple act of finding the right employee can be an issue. This is usually for a couple of reasons. First of all, the best candidates usually don't use an agency, but are instead networking and sending out resumes to potential employers. Therefore, you are already not likely to get a 100 percent candidate match by using an agency. Also, you can't control who they send over, so you may end up wasting time interviewing people who are not qualified. Applicants may feel like they are pushed into positions and companies thyat are not a good match for them simply because the recruitment office thinks it might be a good idea.