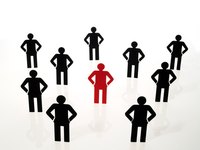 While many businesses and nonprofit organizations offer insurance coverage to their employees, they sometimes neglect to also cover their volunteers. Employers have several options for doing this. If a volunteer is not covered and gets injured while working for the employer or nonprofit, the company risks a lawsuit. By taking a few precautionary measures, employers can protect themselves from lawsuits while also providing medical coverage for the volunteer.
Workers Compensation
The primary protection for volunteers is workers compensation. This coverage will pay for medical costs if the volunteer gets an injury or illness resulting from the volunteer work being preformed. According to US Legal (Reference 1), this also protects the employer from being sued by the volunteer for the injury or illness. This does not excuse the employer in cases of negligence.
Workers compensation is required of all employers with a few exceptions based on state law and business size. In most cases, the employer can contact their workers compensation agent or company and add volunteers to it. The cost is based on the average pay for the volunteer's position if they were being paid for that position.
General Liability and Medical Coverage
If volunteers get injured on a job where they are not covered under workers compensation, they would get a small amount of the damages from the medical coverage in their general liability policy. This coverage ranges from $1,000 to $25,000 in benefits, and can be paid without proof of negligence. Once the medical portion of the policy is exhausted, the volunteer will have to sue the company in order to get benefits from the liability portion of the policy. The volunteer would have to prove negligence on the part of the employer in order to gain benefits from this policy. However, workers compensation trumps liability insurance, and if the court finds that a loss should have been covered by workers compensation, then the liability policy might not pay and the employer will be personally responsible.
Medical Insurance
The employer might also consider purchasing medical insurance for volunteers, or allowing volunteers to purchase medical insurance under the employer's group plan. This would provide lower cost insurance as a benefit to the volunteer. Medical insurance options vary in benefit and cost: fee-for-service plans, which are the least expensive; health maintenance organizations (HMO) where doctors and offices must be used within the plan and are middle range in cost; and preferred provider organizations (PPO) which are the most expensive and give the covered individuals the most options. However, there is still the risk of a lawsuit if the employer does not add volunteers onto the workers compensation policy.