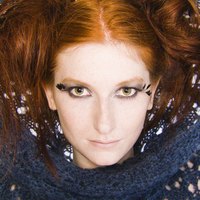 Most people have heard the expression "everything is bigger in Texas" at least once in their lifetime. This famous Texan phrase does not exclude areas of personal beauty and care, particularly hairstyles. Women in Texas are known for having "big hair" and many women from other states find the styles appealing. A few of these big hair styles and the techniques used to achieve them follow below.
The pouf
One style, achieved by backcombing, lots of hair spray and even curling irons is the pouf. Most places refer to this modernly as a "bump," although in Texas, of course, the "bump" is a little more like a mountain. Typically, this style is achieved by taking a section of hair from the middle to the back of the top of the head, backcombing and pinning, and then pulling more hair from the front of the head to cover the bump and make it look flowing and natural. Headbands and barrettes are potential accessories used to adorn the pouf.
The up-do
Big hair up-dos in Texas are created in a similar manner. The hair is blow-dried straight and then curled all over with a large-barrel curling iron. The curls are then teased with a comb and arranged in a well-blended mound atop the head. Pins are used to fasten the style in place. The style is then adjusted as needed and sprayed with heavy duty hair spray.
The curls
Rollers and roller brushes are used to create a "poofy," big look for hair that hangs straight. The hair is blow-dried piece by piece with a roller brush and then set into hot curlers or simple rollers with bobby pins. After the hair has finished waving or curling, the rollers are taken out and the fingers are used to separate and tousle the curls. A comb is used for teasing any flat spots to promote maximum volume. Then hair spray is misted on evenly over the finished look.