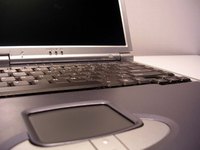 Advancements in information and communication technology have changed the business world during the past several years, and they continue to offer many benefits to an increasingly global workforce. Computer technology has made laptops, tablet computers, PDAs and other mobile devices everyday items in the workplace, and new software and applications aid companies in improving their research and development.
Networking
Many businesses today not only make good use of their web sites, but also social networking sites like Facebook, LinkedIn and Twitter as well as blogs and forums. These sites allow companies to share information and news updates quickly with one another and with customers, who share the information with their friends and followers. This viral spread of information plays a vital role in companies getting the word out about their products and services, and it helps customers have a direct say in the goods they wish to purchase.
Development
The quick sharing of information allows companies to receive instant feedback on their products from customers, employees and the competition. Speed and accessibility are important components in keeping up with research and development in a global business workplace, and the companies rising to the top are the ones paying attention to the available information about their business that potential customers can access.
Marketing
Once a business has completed the necessary research on customer needs, wants and reactions, it can continue to benefit from information technology by easily targeting the ideal customers with new products and services. For example, advertisers on the Internet use a kind of technology that "crawls" on an individual's webpage, scanning words to judge what the individual is interested in, then provides advertisements that may appeal to that individual. If you are reading a web site about beach vacations, you may see advertisements for plane tickets to coastal cities or sales on swimwear. Information technology helps companies reach their target audience immediately.
Employment
Information technology has led to an unprecedented level of connectivity, with telecommunication devices and programs, allowing businesses to stay globally connected and lead a more mobile work lifestyle. This has opened up a greater variety of jobs to potential employees all over the world, because employees no longer need to spend their entire work day in an office in the city where they live. Information technology also gives smaller businesses access to a much wider pool of customers, making it easier for them to compete with larger businesses.