You don't need to put on an extravagant banquet in order to show your child's teachers that you value their work. Small, homemade snack gifts can effectively demonstrate your appreciation. If your school has a parent-teacher organization, collaborate with other parents in order to plan teacher appreciation celebrations. Try a potluck approach to teacher appreciation parties--it will be much easier to come up with a spread of delicious snacks if a number of parents bring food to share. You and your child may enjoy preparing teacher appreciation snacks together.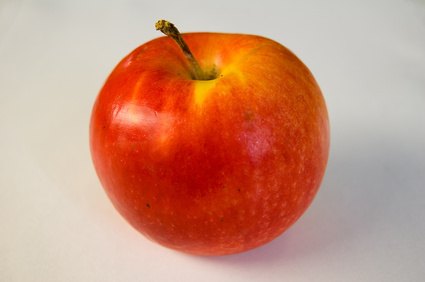 (apple image by Andrey Rakhmatullin from Fotolia.com)
You can't go wrong with offering teachers apple-themed snacks. This classic teacher gift can take many forms. Try offering your child's teacher a basket of apples accessorized with paper flowers crafted by your child, or making a graduated tower of apples and tying it together with wide decorative ribbon. You can also bring a tray of baked apple to your teacher appreciation event, or platter of apple cake slices. Apple pies and tarts will also be welcome. You can also make cookies with your child and cut them into apple shapes. Let your child decorate these apples with red and green sprinkles or frosting. Finish your apple cookies adorning them with gummy worms.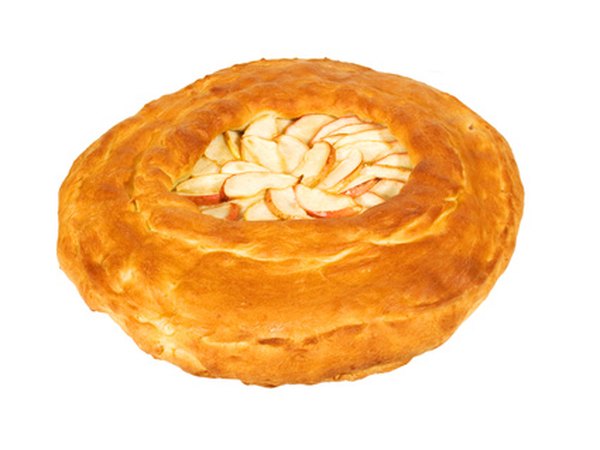 apple pie image by Yury Shirokov from Fotolia.com
Teacher appreciation snacks need not always be sweet treats, as teachers may appreciate practical snacks as well. For a morning celebration, try bringing teachers a selection of bagels and spreads. You can also give teachers such gifts as fruit plates, baskets of bran muffins or homemade granola mixes. Other jarred foods, such as homemade jams and jellies, may be pleasing as well. Your child will enjoy decorating jarred foods with personalized labels and ribbons.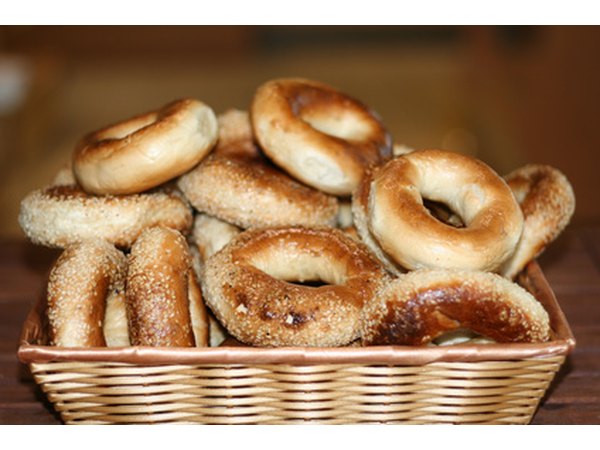 lots of bagels image by WITTY from Fotolia.com
Cakes and cupcakes make a hit at any school function. Try making cupcakes decorated with alphabet letters, balloons or fairy-tale characters. You could also make a sheet cake decorated with an acrostic of the teacher's name. For every letter of the teacher's name, list one of his or her great qualities. Kids will have fun brainstorming acrostic ideas.
Child Eating Cupcake image by Kalani from Fotolia.com
A bowl or box of chocolate-dipped fruits can make for a fresh, luscious treat for teachers. Try dipping strawberries, bananas, raspberries, oranges, pineapple or cherries in rich dark chocolate. Other fruits, like mango, figs, peaches and pears, will be better enhanced by dipping in white chocolate. To decorate dipped fruits, try studding them with toasted nuts or shredded coconut. For a healthier option, try simply drizzling fruits with chocolate, rather than dipping them.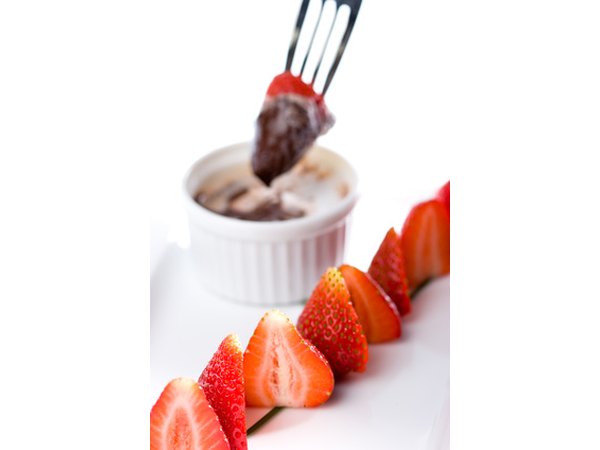 strawberry in chocolate fondue image by Andrejs Nikiforovs from Fotolia.com
Nothing beats a tray of fresh-baked cookies, and most cookie recipes are easy enough for you and your child to prepare together. Try making batches of cookies individually emblazoned with the names of every child in your child's class. This will prevent fighting over cookies, as well as provide a simple spelling lesson for younger children. You can also stamp sugar cookies with decorative designs. Try stamping cookies with candle, schoolbook, number, letter or animal designs.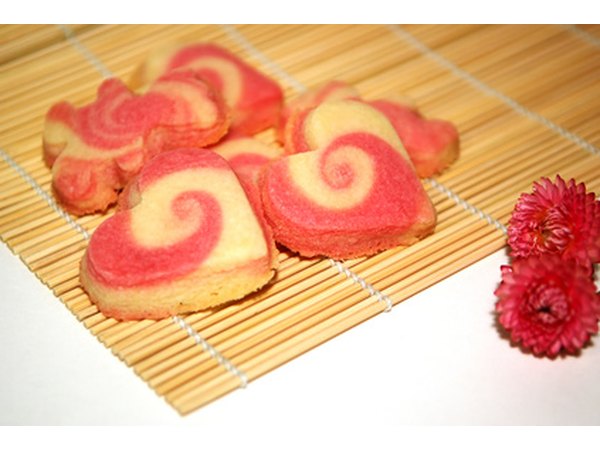 homemade valentine"s cookies image by Lijuan Guo from Fotolia.com
Promoted By Zergnet