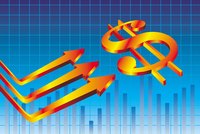 In Canada, the tax rate on personal income was as high as 29 percent in 2010 for taxable income more than $127,000 and no lower than 15 percent for the first $41,000. Clearly, taxes significantly reduce net income that an individual earns. It is no wonder then that people are always on the lookout for investments that are tax-deductible. In the long run, these can save you a good deal of money. In Canada, there are several tax-deductible investments. These include a registered retirement savings plan (RSP), a tax-free savings account (TFSA) and interests on loans borrowed specifically for investing.
Registered Retirement Savings Plan
A registered retirement savings plan (RSP) is an account that is specifically designed for saving toward retirement. RSPs have special tax benefits because they are regulated by the Canadian government. Depending on your annual contribution to your RSP, you can have significant tax deductions as well as earn high return rates as tax-deferred savings. However, only individuals with taxable "earned income" in Canada are eligible to make contributions to an RSP, and the contributions must be made only from this "earned income." In other words, income from pensions or investments is ineligible to be contributed to an RSP.
Tax-Free Savings Account
A tax-free savings account (TFSA) is, as the name implies, an account that does not impose taxes on investment returns earned through that account. As a result, your account grows quite quickly with tax-free compounding. Unlike the RSP, even withdrawals from the account are tax-free. In addition, just about anyone can open a TFSA (as long as the person is at least 18 years old and has a social insurance number), there is no minimum startup amount and you can contribute as much as $5,000 a year to the account.
Investment Loans
In Canada, any interest on a loan that was taken out for investments is tax-deductible. For instance, if you took out a loan to buy stocks and bonds and your interest for the year on the loan is $1,500, you can reduce your taxable income for that year by $1,500. However, loans taken out to purchase a home that is to be your primary residence are exempt from this tax break. In many cases, individuals do an asset swap to avoid paying taxes on their mortgages. For instance, you can sell your investments, use your proceeds to purchase a house, take a mortgage out on the house and re-buy your investments. Although legally in a gray area, this would let you avoid taxes on your mortgage.