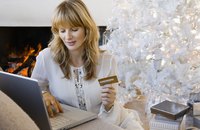 Whether a business is small, medium sized, or large, some form of payment processing is required. A merchant services company processes credit card payments for a business. However, many merchant services companies have hidden fees so it is important to select a reputable and well established company.
First Data Corporation
The First Data Corporation is the world's largest provider of merchant services. This company can be considered one of the best in the industry for a number of reasons. First, the First Data Corporation is a reputable, well known company that prides itself on providing beneficial solutions to its customers. First Data offers several options for its customers including Point of Sale (POS) payments, internet and telephone payments, and payroll solutions. In addition, First Data has several partnerships in place with financial institutions that can help prevent fraud activities and and can help to more efficiently process transactions.
First Data Corporation 5565 Glenridge Connector, NE Atlanta, GA 30342 303-967-8000 800-735-3362 firstdata.com
Merchant Accounts Express
The Merchant Accounts Express company is a one stop shop for everything related to merchant services. The company has been in business for 12 years and offers internet processing, POS terminals, phone processing, wireless processing, QuickBooks processing, and processing software for your computer. Merchant Accounts Express is a top rated merchant services provider because of its diverse product portfolio and its commitment to innovation. In fact, Merchant Accounts Express was one of the first merchant service companies to offer internet processing.
Merchant Express LLC 20 Trafalgar Square Suite 466 Nashua, NH 03063 603-262-1210 888-845-9457 merchantexpress.com
Leaders Merchant Services
Leaders Merchant Services, a California based company, currently has customers in all fifty states. The company specializes in debit and credit payment processing and their machines have the capability to accept Visa, MasterCard, American Express, Discover, pin-based debit cards, and gift cards. However, the company sets itself apart by offering business cash advances at no upfront cost. To qualify, a business simply has to be a year old and must have been processing credit card payments for a minimum of four months.
LEADERS MERCHANT SERVICES PO BOX 1911 CAMARILLO California 93011 U.S.A. 877-538-3377 leadersmerchantservices.com