There is evidence that conflict in the workplace is getting out of hand--Sandy Smith of EHS (Environment, Health and Safety) Today reports that data from 2008 showed that the average company spends about 2.8 hours a week handling conflicts, which equates to over $350 billion in pay. Companies that wish to remain financially competitive thus need to take conflict resolution seriously. This starts with recognizing what causes workplace conflict in the first place.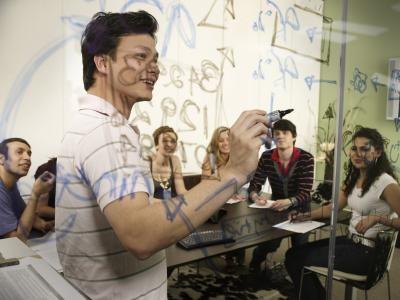 (Patrick Ryan/Digital Vision/Getty Images)
Tammi Lenski of Conflict911.com states that a lack of information fuels problems in the workplace. This may be caused by the company's insufficient use of resources like email or meetings, but it also can stem from employees simply not speaking up about issues until it is too late. Rachel Zupek of Career Builder points out that differences in communication and behavior styles also play a role in workplace conflict.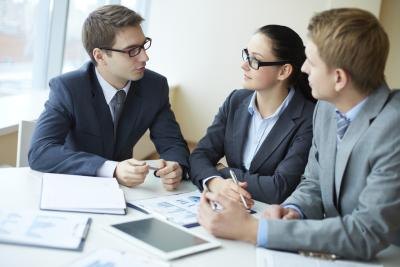 shironosov/iStock/Getty Images
Poor organizational systems may place unnecessary stress on employees, according to Lenski. For example, employees may become frustrated at the diminished productivity that results from having to go through a lengthy chain of command. Managers can reduce this problem by setting up their organization in such a way that they always receive some feedback from employees. Current systems may result in a gap between the perception of employees and management. Smith points out that employees rank their managers lower in conflict resolution than the managers rank themselves.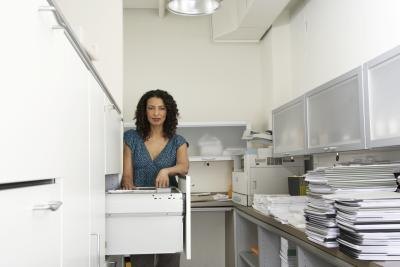 James Woodson/Digital Vision/Getty Images
Lenski asserts that some conflict in the workplace is the result of employees or managers not having good skills related to conflict management. For instance, they may not be able to speak in "I" statements or analyze objectively. Without these skills, it is harder to diffuse problems.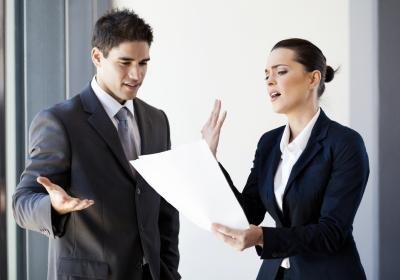 michaeljung/iStock/Getty Images
Zupek claims that confict in the workplace arises when the vision or goals of a company are not clear. The issue here is that employees and managers, without clear goals, have no ability to give or receive precise directions, and employees may not be sure what managers expect of them. With everyone interpreting what the goals and needs of the company are individually, there is no consistency within the company.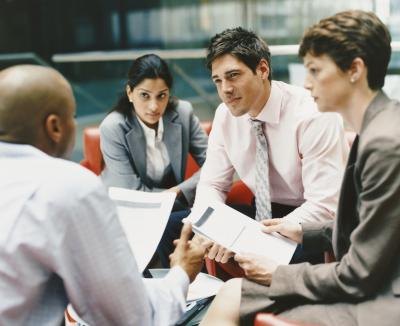 Digital Vision./Digital Vision/Getty Images
According to Smith, conflict may arise in the workplace due to the amount or type of work that the employees are required to perform. This is an increasingly common problem as companies cut positions to save money and expect remaining employees to pick up the slack. At some point, employees either will feel underappreciated or overworked, or they will burn out. Both situations create an environment in which the employees may clash with managers and one another.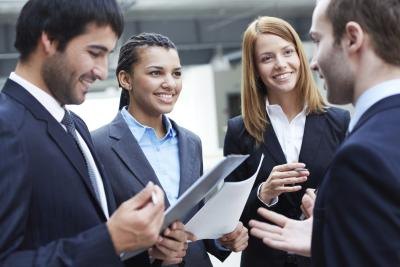 shironosov/iStock/Getty Images
Stress is normal in the workplace, according to Smith. However, employees also have to deal with the stress of their personal lives. Sometimes these combined stresses simply are too much and employees vent their frustration on the job.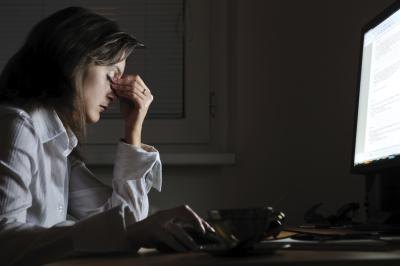 Martinan/iStock/Getty Images
Promoted By Zergnet