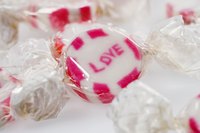 Peppermint is a good supplement to take for many reasons. Peppermint can help with dental problems, especially halitosis or bad breath. It can help relieve headaches and nausea, even during pregnancy. Peppermint contains menthol, which aids in clearing out the nose and chest. This is the active ingredient in many chest rubs used when you have a cold. It can help calm an upset stomach and aids in digestion. As with any herb however, there are negative aspects that can occur when taking in excess or when a pre-existing condition is present.
Skin Problems
Peppermint can cause negative effects on the skin. It can cause a burning sensation and burn the eyes. Peppermint can cause hives, rashes and a purpling on the skin. In some cases, it also can cause ulcers and sores, especially in the mouth and face but also on hands, arms, and throat. For those with already hypersensitive skin, it can cause skin to be even more irritated. Some may experience more hypersensitivity on skin.
Peppermint and Preexisting Conditions
If you have a pre-existing condition, peppermint can be a deadly in excess. All the normal side effects will be multiplied. Check with a doctor if you have liver disease, gall bladder problems or acid reflux. Peppermint can be transmitted to the baby while pregnant and through breast milk, giving your child side effects, so avoid it during those times. Gallstones can become worse when peppermint is taken. Those with diabetes should also take caution as well. Consult a medical professional before adding supplements to your diet.
Internal Side Effects
Peppermint can relax the sphincter muscle and cause anal burning. It also can cause acid reflux, burning in the stomach, stomach upset, muscle tremors or headaches. It can also cause a slow heart rate. In excess, it can lead to brain damage, seizure and muscle weakness. It also can cause headaches, dizziness, heartburn and nausea.
Menthol
Menthol, a main component in peppermint, has side effects as well. In children, strong menthol can cause choking. Menthol near eyes can cause burning and stinging. Swelling of the lips and tongue, chest tightness and swelling in throat can also occur. Trouble breathing is another common side effect if taken in excess. Menthol should be taken in moderation. In low doses, the negative effects are not as prevalent.