The worlds we encounter in books, movies, television shows and video games are filled with mythical creatures and magical people on epic adventures we want to have as our own. But even mythical creatures need to eat. And sometimes the food of fantasy becomes our fantasy. Who hasn't read a Harry Potter book without wanting to try Butterbeer? Thankfully, talented chefs of our world have adapted these 10 recipes from popular fandoms so that geeks everywhere can experience the culinary delights of their favorite fictional obsession.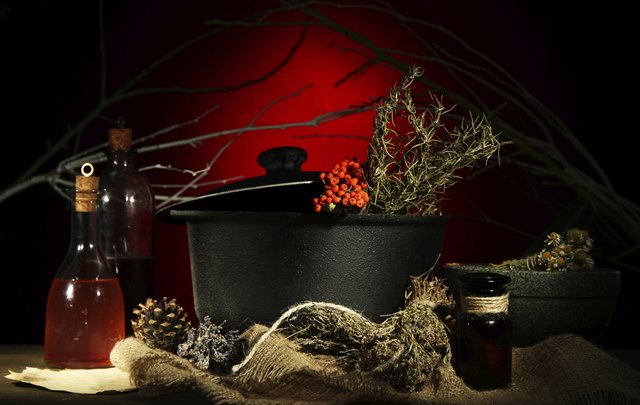 (belchonock/iStock/Getty Images)
If you're embarking on a perilous journey to Mordor, you're going to need lembas – Elven bread that stays fresh for months when wrapped in mallorn leaves. One small bite can fill the stomach of a grown man. If you're just in the mood for a snack, this Earthly version will do just fine. It's free of gluten, soy, nuts and dairy (Elves are all about eating clean). And while it might not fill your stomach with one bite, the chia seeds should help tide you over until Elevenses.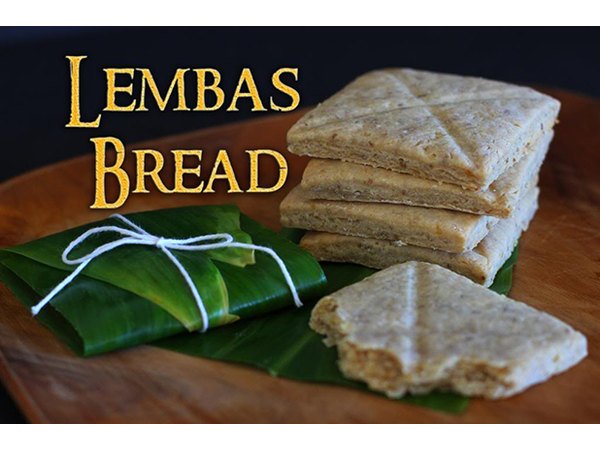 Veggietorials
Veggietorials - Lembas
Sansa Stark has it rough. Thank the old gods and new for lemon cake, though. These sweet-tart mini-cakes seem to be her only joy amidst all the betrayal and murder. Within the Seven Kingdoms, only the noblewomen indulge in these fancy pastries. But you can whip up a batch at home. We daresay they taste better when you're not worried about everyone around you plotting your demise.
Sweet Teeth
Sweet Teeth - Lemon Cakes
When you walk through a wardrobe into an enchanted forest and meet a magical snow queen who asks what you want to eat, you don't request just any candy. You get Turkish Delight, a gelatinous confection flavored with exotic ingredients like rosewater and pistachio. Without magic, these treats lose some of their addictive properties. You won't, for instance, give up your siblings to an evil witch for another bite. But they're still a hit at high tea.
Getty ThinkStock
eHow - Turkish Delight
Refreshing blue milk, gathered from banthas, does a body good on the planet of Tatooine. But until science develops a means of transporting milk from long, long ago in a galaxy far, far away without it spoiling, regular milk and gel dye will have to suffice. Earthly blue milk keeps these cupcakes moist, and creamy mascarpone frosting makes them rich. They're a perfect treat for aspiring Jedi on the go.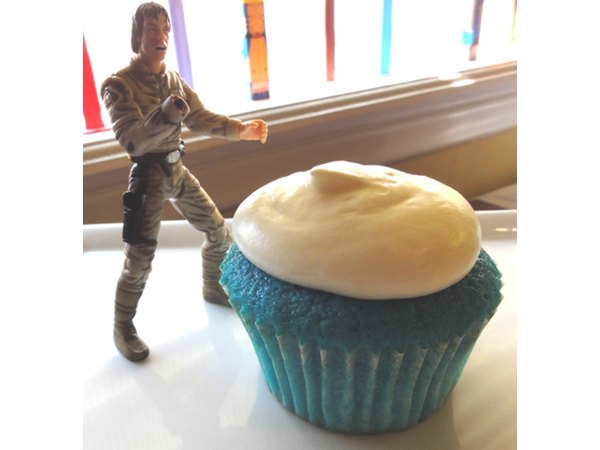 Just Jenn Recipes
Just Jenn Recipes - Blue Milk Cupcakes
The Capitol is a source of many evils for all 12 Districts in Pan-em. But they make an excellent lamb stew. Make this version at home and find out why it was Katniss's favorite thing about the Capitol.
My Burning Kitchen
My Burning Kitchen - Lamb Stew with Dried Plums
The Dauntless faction in the Divergent universe is constantly exposed to danger. It's no wonder they serve comforting, indulgent chocolate cake at every meal. This version has three rich layers of chocolate cake with creamy chocolate hazelnut spread in between and a glossy topping of chocolate ganache. It's a cake so good, you'd jump off a building for it.
Chef Druck
Chef Druck - Dauntless Chocolate Cake
Among the many pleasures in Hogsmeade, Butterbeer has set itself apart as a favorite. But you don't have to be a Hogwarts student or visitor to the Wizarding World of Harry Potter amusement park to enjoy this sweet, buttery, fizzy goodness. With just a few ingredients, you can recreate the magic at home.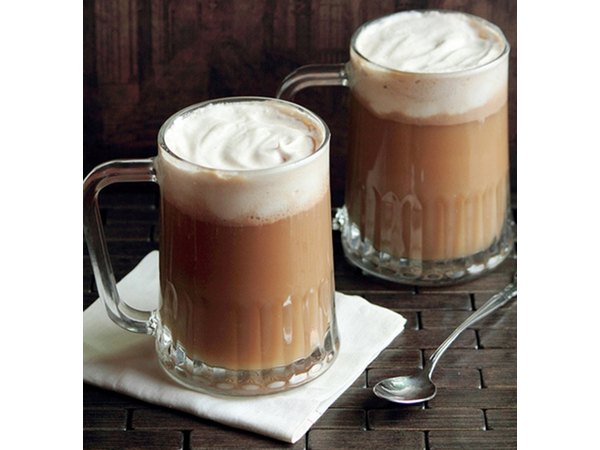 Pastry Affair
Pastry Affair - Butterbeer
When the 11th Doctor regenerates, he turns down classic comfort foods, like bacon, beans and buttered toast, for fish fingers dipped in custard. For those who are not time-traveling doctors, these fish finger-shaped vanilla cookies dipped in custard might be better suited to your taste.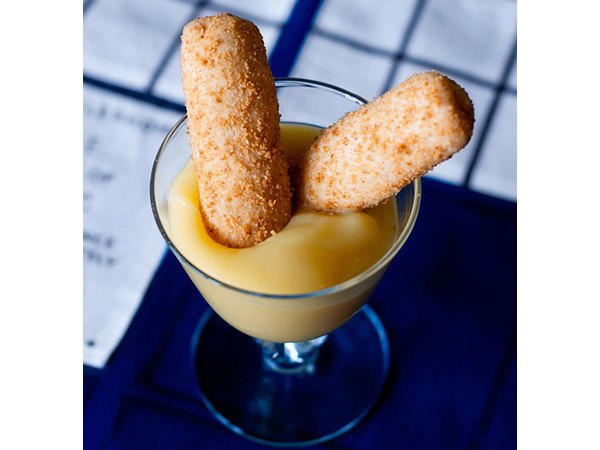 Bakingdom
Bakingdom - Fish Fingers and Custard
For Gorons, a race of rock people who reside in the mountain ranges, Rock Sirloin is filet mignon. It's a premium cut of rock only found in Dodongo's Cavern, and these Gorons just can't get enough. This version of the delicacy, which includes tender meat covered in crispy puff pastry, likely tastes just as amazing and has the added benefit of being digestible by human stomachs.
The Geeky Chef
The Geeky Chef - Rock Sirloin
Not every crisis calls for feats of superhuman strength. Sometimes you just need a cookie. And these sugar cookies shaped like Captain America's shield are just marvelous. They take a bit of patience with the prep work; but if our super soldier has taught us anything, it's that the greatest victories are sometimes the hardest fought. Also, you can freeze the dough in advance and have these ready to bake whenever you have a craving.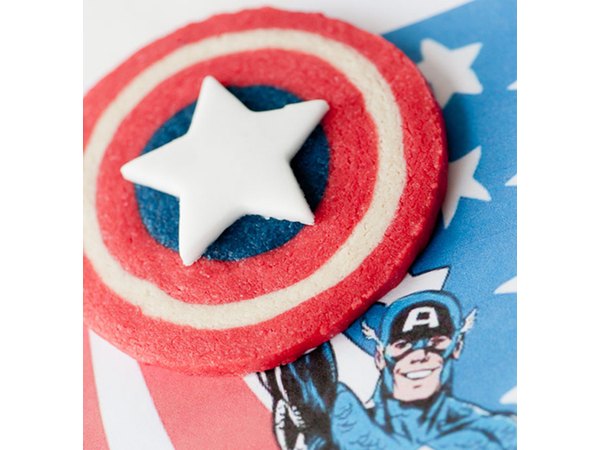 Hungry Rabbit
Hungry Rabbit - Captain America Shield Cookies
In the World of Warcraft, during the Feast of Winter Veil, a Winter Veil Roast can restore up to half of your health. In the real world, this hearty prime rib roast will impress your friends during the holiday season. You can confer with your cardiologist as to its effects on your health. Or better yet, don't.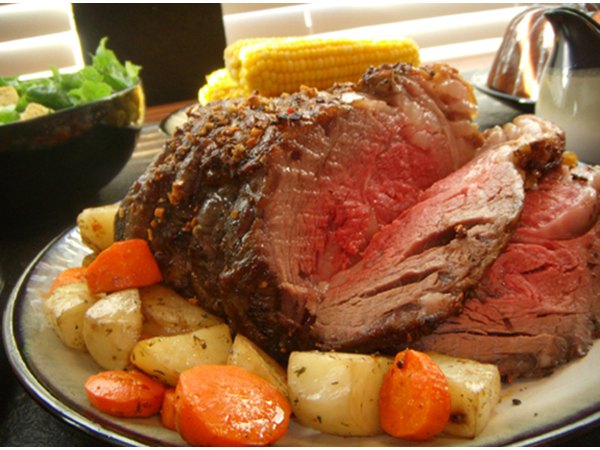 The Bronze Kettle
The Bronze Kettle - Winter Veil Roast
Promoted By Zergnet