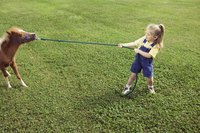 Change management actively plans and guides organizational change. Change can be incremental or radical. Incremental change moves toward a long-term goal, such as greater production efficiency or quality improvement. Radical change is generally in response to a catalyst event such as a merger, acquisition or competitive threat. Change is difficult and often met with resistance. Mitigating resistance and encouraging or embracing change often results in superior performance and satisfaction for an organization and its people.
Resistance
Organizations have always met with resistance to change. Traditional top down management valued control, consistency and predictability. Change could be mandated and enforced with an attitude best summarized by Jeffrey Hiatt and Timothy Creasey in their 2003 book "Change Management": "Shoot the stragglers, carry the wounded." Current, more inclusive management practices value empowerment, ownership and accountability. Employees are expected and encouraged to analyze their current situation and suggest improvements. This promotes organization-wide focus on improvement but can also promote organization-wide focus on questioning the very initiatives required for success.

Mitigation
Overcoming resistance to change has become a growth industry itself with books, scholarly case studies, consultants and organizations devoted to helping manage change. The critical success factors around which some consensus has emerged are communication, sponsorship, scale and persuasiveness. Communication should provide content relevant to the individuals affected and relate that back to the overall goals of the organization. Sponsorship needs to come from a senior-enough decision maker to make it clear that the organization is behind the change. Change management should be scaled to the size and scope of the change required. Persuasive reasoning for the change should be communicated early and often.

Practitioners
Certain businesses have historically distinguished themselves as archetypes and role models for successful change management. Edwards Deming codified Total Quality Management into a system that strove for continuous quality improvement. Six Sigma, originally developed at Motorola, focused on matching product to customer expectations. The resulting higher quality surprisingly came with reduced cost and greater efficiency. More recently, economists have harnessed the power of human psychology to promote practices that encourage change. These have focused on creating an environment where change is easy, expected and rewarded, and communication of corporate values and objectives is continuously reinforced. All of these practices require in-depth analysis and overwhelming corporate commitment to succeed.

Resources
Change management is now an industry unto itself. There are a variety of ways to obtain help with overcoming resistance. Industry resources include certified project managers, change management consultants and many seminars and classes employees can attend. Additionally, numerous authors, speakers and scholars will work on-site to analyze and encourage an open attitude toward organizational change.