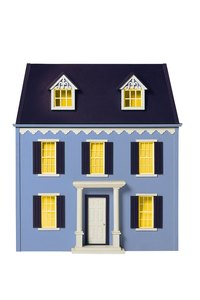 There are two problems with co-signing a loan: You become as responsible for the payments as the person who gets the money for the loan, and you remain responsible for the loan until it is fully repaid. Unfortunately, you cannot get out of being a co-signer once you've signed unless the lender lets you out. And the lender has absolutely no motivation to let you out.
You've Been Warned
You may not have noticed it, but before you co-signed for the loan, you were provided with a notice that spelled out your responsibilities as a co-signer. It is required by federal law. The notice warned you to "think carefully" before co-signing because by doing so you become responsible for the loan. While the notice does not mention how long the responsibility lasts, implicit in the explanation is the understanding that your responsibility lasts as long as the loan.
Why the Lender Won't Let You Out
You are free to approach the lender and ask if you can be released from the responsibilities of co-signer. The lender is under no obligation to release you from this responsibility. According to the Federal Trade Commission, studies have shown that as many as three out of four co-signers will repay a loan that has gone into default because the borrower did not make timely repayments. With those kinds of odds, a lender is motivated to maintain your responsibility.
Ask the Borrower to Refinance
While the lender is unlikely to let you out of your co-signing responsibilities, the borrower might. After all, you did him a big favor by co-signing for the loan. Whereas the borrower was unable to qualify on his own when he took out the loan, if the borrower has made all required payments, he may be qualified for a loan of his own now. He may be able to refinance the existing loan without your help. Refinancing will effectively repay the loan for which you are responsible, getting you off the hook, and place the borrower as the sole liable party.
The Worst That Can Happen
If the borrower defaults, the lender will come after you. Collection laws vary from state to state, so how that happens depends on where you live. Common collections practices include wage garnishment, bank account levies, and liens that in some cases can result in foreclosure. The lender will first need to obtain a judgment in court against you.