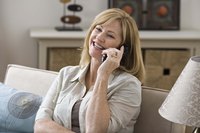 Under-the-radar marketing, more often known as undercover or stealth marketing, is used to position brands without the targeted prospects realizing they are being pitched. In its simplest form, it occurs when a business representative makes an unexpected stop just to check-in on a client. The goal is to garner loyalty and increased revenue from consumers that have become desensitized by excessive exposure to traditional mass media advertising messages.
Peer and Professional Influencing
Peer-to-peer and professional-to-professional influencer marketing are common stealth tactics. Companies just have hired reps use their brands in social circles or professional settings. It was the focus of "The Joneses," a 2009 dark comedy. The actors formed a family that moved into a staged home in a high-end neighborhood. They infiltrated social communities and then showed off their luxurious goods.
Buzz Marketing
Buzz marketing is another name for under-the-radar marketing. The goal is to create a "buzz," or to get people in the target market to talk enthusiastically about the brand. An April 2010 "Daily News" article noted that Blackberry created an ad campaign where attractive young women armed with the mobile device were asked to go into social environments and flirt with men.