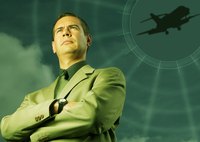 Just because a person has authority over other people does not make him a leader. A true leader makes people want to accomplish higher goals. Ultimately, the followers decide if the leader has leadership qualities.
Developing Skills
Leaders must continually develop their skills to build credibility as effective leaders. This requires consistent training, study and experience. They must have the knowledge to convey authority, and they must prove that they can make others around them successful. Leaders must use their acquired skills to guide groups of people to accomplish goals. Leaders are also responsible for training their followers. This may include arranging formal training sessions, such as classes and seminars for their followers. Leaders can also train their followers via feedback and advice.
Understanding Followers
Leaders must thoroughly understand the people they lead so they can effectively motivate them and understand their needs. They must also understand what their followers are capable of. Leaders must take the time to understand the situations their followers are involved in. For example, a business leader should understand the marketplace where his business operates.
Leaders should take all of the opinions of their followers into consideration. Some followers may have good ideas. Even if the ideas are not usable, a leader who listens makes her followers feel like they have some influence in the organization. Leaders should hold regular meetings where every team member can participate in discussions.
Setting Examples
Leaders must set good examples for their followers, since people have a sense of fairness. Followers are not usually eager to carry out tasks their leader is unwilling to do. For example, a restaurant manager should be willing to wash dishes when the dishwasher calls in sick. Leaders must also behave ethically so their followers respect them.
Articulation
Leaders should give followers a good idea of what direction their organization is going in by articulating a clear vision and providing team members with data such as company growth statistics.
Emotional Fulfillment
Leaders must fill the emotional needs of their followers. They should try to inspire their followers, celebrate special occasions or victories with their followers, socialize regularly with their followers, praise their followers when necessary and thank them for standing by their leader.
Strategizing
Leaders need to think strategically and see the whole picture. While followers focus on accomplishing localized tasks, leaders must understand how all of the tasks come together to help the organization succeed. They must also look at the operations in the organization and decide whether they are the right ones for the organization.