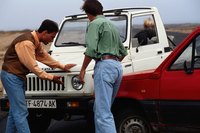 Auto insurance is legally required by every state, although each state sets its own requirements in terms of the type of insurance coverage drivers need to carry and the minimum coverage amounts. Insurance laws at the state level also dictate how insurance carriers must behave in terms of paying out insurance claims and other issues. The state of Texas has specific laws regarding PIP insurance and insurance company reimbursement.
Subrogation
Subrogation is a term for an action initiated by an insurance company. For example, an auto insurance company pays its customer for a loss or injuries for an accident that is not his fault. It then pursues the party that was at-fault in the accident, usually another insurance company, to recover the payments it made to its customer. When insurance companies recover money they have paid on an insurance claim from a third party, this helps keep insurance premiums down.
PIP Insurance
Personal injury protection, or PIP, insurance provides coverage for medical expenses and any lost wages if a policyholder is injured in an accident. PIP also covers medical expenses for injuries to any passengers in the car from the accident. PIP is required in certain states. These states have "no-fault" insurance laws. This means a person's own insurance pays for his damages or injuries regardless of who caused the accident. Texas insurance laws do not require PIP coverage, but insurers are required to offer it and customers must specifically waive the option when buying auto insurance.
Texas Insurance Code
Under the insurance code for Texas, subrogation for PIP payments is prohibited. If a person is involved in a car accident, his PIP insurance will pay him for his damages or injuries regardless of fault, but his insurance company will not be able to go after the other person's insurance company for reimbursement.
Double Recovery
In most cases, when a car insurance company pays out to a claimant, and the claimant also receives payment from a third-party insurer, the first insurer has a legal right to subrogate, or collect what it paid to the claimant. Because PIP is not subrogable in Texas, a person can receive money from his PIP insurance carrier and the defendant's insurance company without being required to return the PIP money.