Canning pineapple can be a difficult task because the fruit tends to get tough and chewy when cooked in syrup. However, if the pineapple is cooked within the jar itself, it maintains a softer consistency. Before being canned, they must be blanched. The process is more onerous than for other fruits but the results are worth it.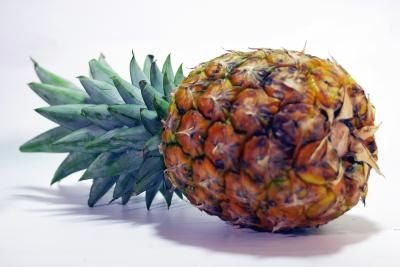 (Photos.com/Photos.com/Getty Images)
To begin, you must peel the fibrous skin from the fruit and remove the "eyes" -- the tough spots found on the flesh of the fruit (similar to the eyes of a potato). Then cut the fruit into cubes. Make sure that the knife is very sharp and that you cut from the top of the pineapple.
Stockbyte/Stockbyte/Getty Images
Blanching the pineapple softens the fruit to avoid it becoming hard or tough during the canning process. Wrap the cubes of pineapple in a cheese cloth or a wire basket. Immerse the fruit into boiling water for five minutes. After boiling the pineapple, submerge it in cold water only long enough to cool the fruit.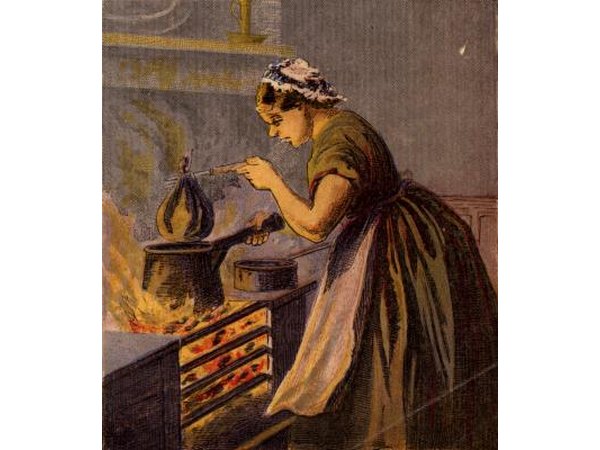 Photos.com/Photos.com/Getty Images
Add sugar to the water used to blanch the fruit. Use three to four cups of sugar for every six quarts of water. Simmer the sugar water for about 10 minutes. Add the water to the top of the fruit in the jar. Loosely seal the lid of the jar.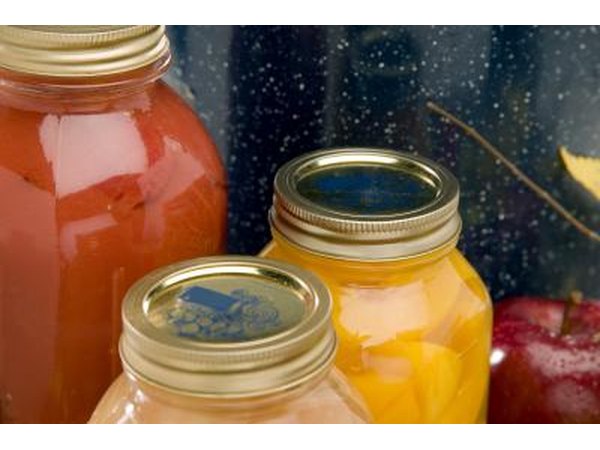 Jupiterimages/liquidlibrary/Getty Images
Sterilize the pineapple in a hot water bath for 30 minutes, 30 minutes in steam, 25 minutes in a water-seal outfit, 25 minutes in a five-pound water steam pressure and 18 minutes in a 10-pound pressure cooker. After removing the jar from the canner, make sure that the seal is tight.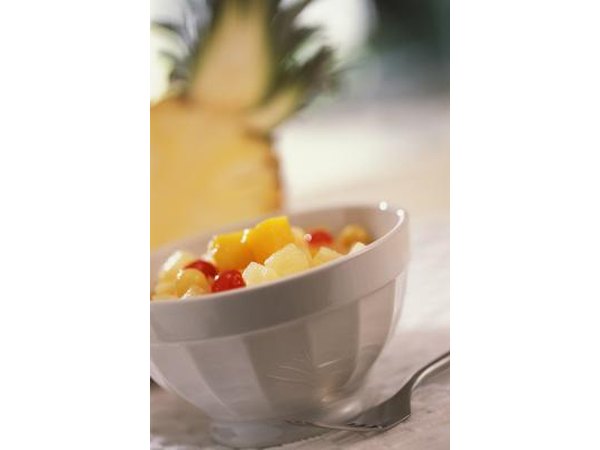 Medioimages/Photodisc/Photodisc/Getty Images
Promoted By Zergnet