A good night's sleep can elude many parents, especially those with newborns and infants. Setting the room temperature to one that is most optimal for sound sleeping is a simple step parents can take to get some much needed shuteye. Contrary to many parents' intuition, the best temperatures for babies and children to sleep in are cooler rather than warmer. If they follow their own sleep habits, many parents will discover that they too sleep better in a slightly cooler room.
(Comstock/Stockbyte/Getty Images)
While many parents' instinct is to bundle their baby and keep her room warm, babies sleep better in a room that is slightly on the cooler side, approximately 65 degrees Fahrenheit. Room temperature is not only a matter of better sleep -- it is also a safety issue. Studies have shown that warmer temperatures lead to an increased risk of Sudden Infant Death Syndrome (SIDS). Check your thermostat to make sure your baby's room is comfortably cool at night.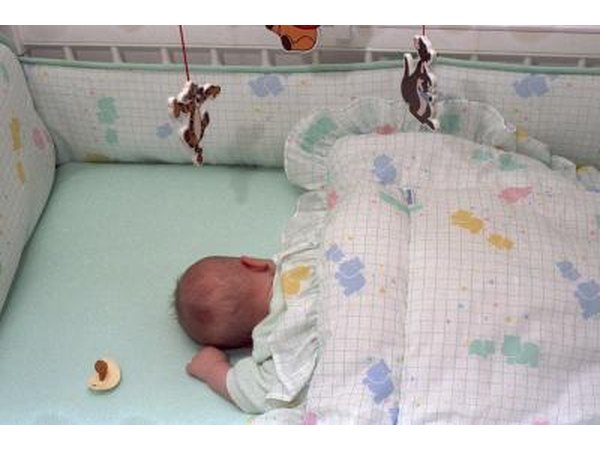 Ablestock.com/AbleStock.com/Getty Images
Avoid the urge to over-bundle your baby at night with heavy pajamas or lots of blankets. Blankets and loose, soft bedding present a suffocation hazard, especially for newborns. Choose a wearable blanket, or "sleep sack," over light pajamas to keep your baby warm and safe in bed at night. Make sure pajamas are snug fitting and fire retardant.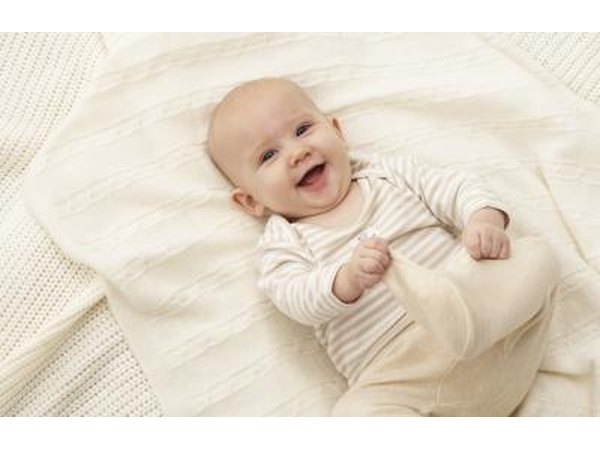 Marc Debnam/Digital Vision/Getty Images
Children, like babies, generally sleep better in a cooler room. Aim for a comfortable medium temperature, avoiding temperatures that are too warm or too cold. Use a fan in summer months to prevent your child from becoming too warm at night. When adjusting the temperature in your child's room, choose one that you would be comfortable sleeping in as well.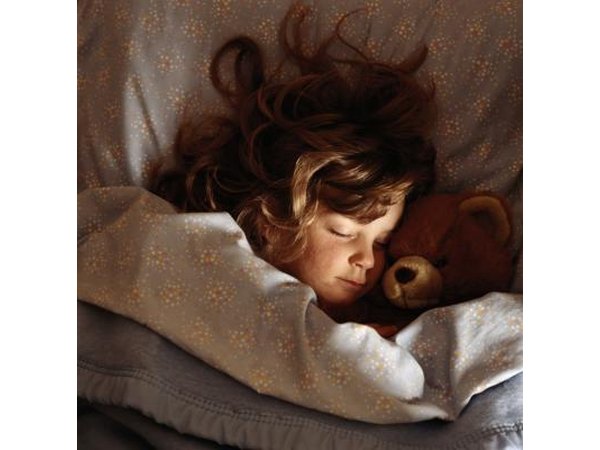 David De Lossy/Digital Vision/Getty Images
Promote good sleep habits with babies and children by sticking to a regular bedtime routine and avoiding going to your child every time she wakes up in the night. A typical bedtime routine might include: dinner or a snack, bath, reading books and singing a lullaby. Babies will enjoy breastfeeding or a bottle right before bed as well. While no one enjoys listening to a baby crying at night, going into his room every time he wakes up can encourage night waking rather than extinguish it. Use your judgment and consult your pediatrician if night waking in older babies and children becomes a problem.
Promoted By Zergnet