While the majority of the fashion industry is focused on the younger generation, fashion is very much a part of the lives of women of all ages. Women at age 40, especially, have many options when it comes to fashion and may tailor that fashion based on seasons, individual physique and personal comfort.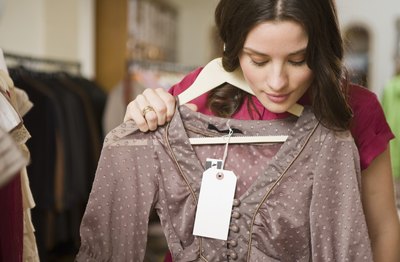 Color
Traditional fall colors include shades of orange, brown, yellow, red as well as other warm tones. These colors are perfectly ageless as they may be worn by young women in their 20s as well as more mature women in their 40s. While the warmer hues are practical and never go out of style, Pantone has reported a new set of fashion colors for the 2011 fall season. The trendy colors include shades of dramatic purple, color blends such as teal and layers of soft gray.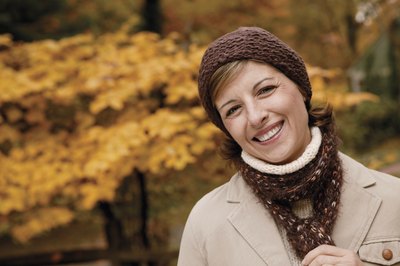 Body Shape
Age and body shape work hand-in-hand when choosing proper clothing. A woman's body shape changes with age and so it is important to accommodate these changes. If you realize that your body shape is no longer a "ruler" but instead an "hourglass" or "pear," it helps to choose clothing to minimize features you are less proud of. For instance, wearing wide-legged pants will create the illusion of narrow hips and smaller thighs, whereas "skinny jeans" will accentuate those body parts.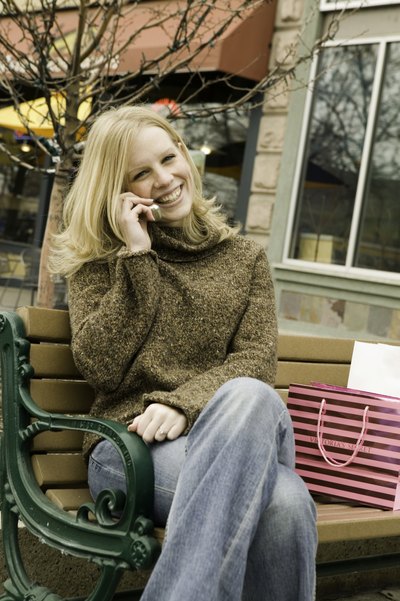 Comfort
Women at age 40 may not be as active as they once were. For this reason, comfort is an important factor when choosing fashion items. The fabric should be supple and breathable. Avoid the skin-baring pieces you may have worn 15 years earlier and opt for more coverage. Doing so is both practical and aesthetic as the fall often calls for warmer clothing, and 40-year-old women are considered more fashionable when they don't try to mimic their 20-year-old selves. Items such as classic capri pants or A-line skirts flatter a variety of shapes and may be worn year after year.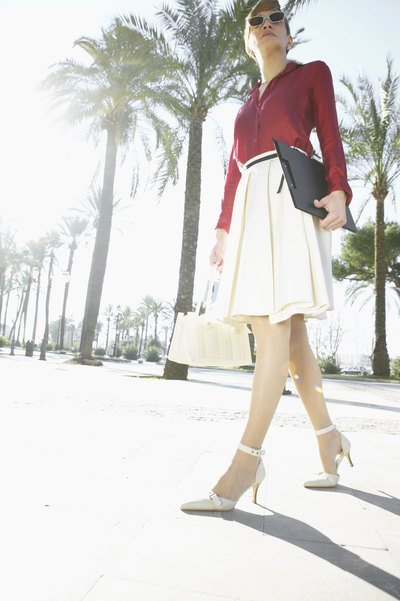 Accessories
Accessories are crucial to dressing up your most casual outfit. Staying in line with the fall theme, metals such as bronze or copper are festive and complement a wide variety of outfits. When pairing accessories with other fashion pieces, it helps to decide which piece you are most fond of and wish to flaunt. If it is a printed shirt, for instance, don't overshadow it with bulky accessories. On the other hand, if you wish to call attention to a long strand of pearls, pair it with a solid blouse. Stick with classic accessories, such as a pearl necklace, that have stood the test of time and will always stay in fashion no matter the season or your age.