In most parts of the United States, barbecue means meat. Whether smoked or grilled, slathered in sauce or dry rubbed, barbecued meat takes center stage at a summertime get-together. When invited to a barbecue, take side dishes full of vegetables, starches and fruit to complement the meaty main dishes. Both cold and hot side dishes round out the table at a barbecue, so choose what to bring based on the host's needs, your own preferences and what capacity you'll have to keep those dishes at the proper temperatures for safety.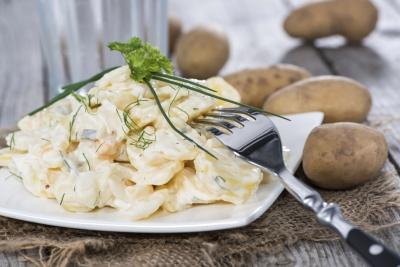 (HandmadePictures/iStock/Getty Images)
When you were a child, you may remember coleslaw and potato salad covered in mayonnaise at a barbecue. Today's tables may include those as well, when they can be kept safely cool until serving time, but also include fresh vegetable salads dressed lightly in vinaigrette or citrus juices blended with honey. Without dairy and egg ingredients, such salads stay safe longer when kept at moderate temperatures. Mix fresh corn with halved grape tomatoes, fresh cilantro and black beans. Toss the mixture in a fresh lime juice and honey mixture and sprinkle dried cumin to taste. Mix halved melon balls with fresh basil and balsamic vinaigrette for a tangy and sweet sophisticated fruit salad. Massage kale leaves with rosemary-infused olive oil and mix with walnuts and dried cranberries tossed in a dijon mustard vinaigrette.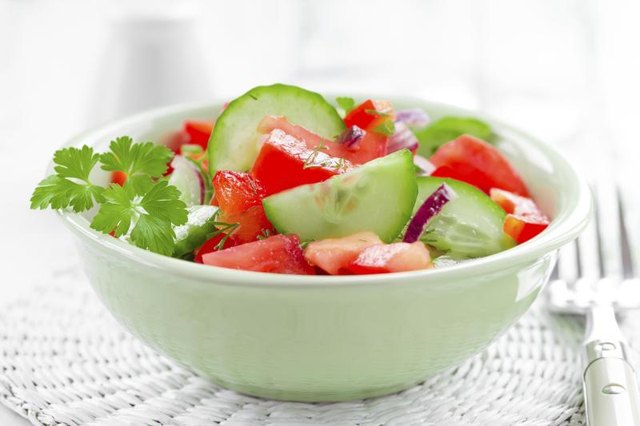 YelenaYemchuk/iStock/Getty Images
Rice, pasta, couscous and quinoa dishes delight at a barbecue, whether served hot or cold. Add roasted and chopped in-season summer vegetables to traditional pilafs such as broccoli, peppers, green beans and tomatoes. Julienne fresh herbs to sprinkle on the dish right before serving. Although macaroni and cheese, hot and melted in a slow cooker set to warm always hits big at a barbecue, try making a macaroni salad instead for a hot day. Mix cooked macaroni with diced peppers and carrots, thawed frozen peas, fresh dill and unflavored greek yogurt. Keep it well-chilled until serving time. Turn any cooked rice and vegetable blend into a salad by adding some additional chopped vegetables and a light vinaigrette dressing. Round out the barbecue table by bringing a jalapeño cornbread instead of a traditional side dish. Bread can be kept at any temperature for convenience.
VeselovaElena/iStock/Getty Images
Mashed, roasted, fried and au gratin potatoes all satisfy a crowd at a barbecue and can be made for a crowd without much expense. When making a large batch of roasted or au gratin potatoes, place peeled slices in a bowl of iced water while you're working through the pile. After rinsing away the ice water, dry the potatoes. Soaking and rinsing removes the surface layer of starch, helping the potatoes stay white and cook so that the outer layer stays crispier while the insides become tender, crucial for make-ahead potatoes. When adding cheese, cream or butter to mashed potatoes, be sure to keep the dish hot until serving time in a warmed chafing dish or slow cooker to avoid bacterial growth. Conversely, keep potato salad coated in mayonnaise and cheese cold until it's ready to eat.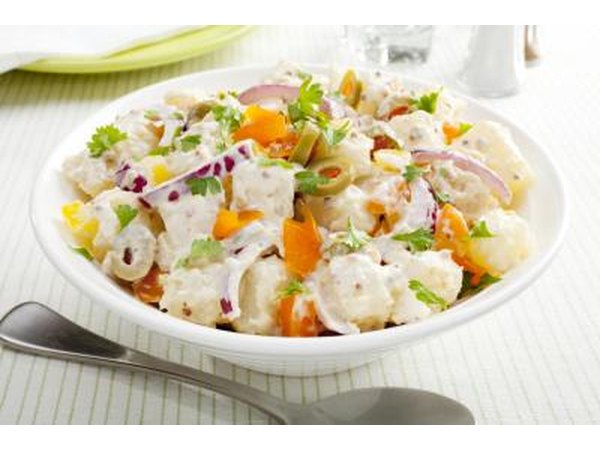 travellinglight/iStock/Getty Images
Green beans roasted in bacon grease and collard greens simmered in broth appear at many southern barbecue parties and tend to quickly disappear. Creatively twist these favorites by using the same flavors and techniques with different ingredients. For instance, roast brussels sprouts or asparagus in bacon grease. Drizzle with a little maple-infused vinegar for a hint of sweetness. Instead of collard greens, try kale, dandelion greens or beet greens instead. Roasted sweet potatoes with cumin or lightly sweetened glazed carrots complement a spicy barbecue.
HandmadePictures/iStock/Getty Images
Baked beans with or without pork or bacon pieces are a natural at a barbecue. Get creative with baked beans and make them using black beans, garbanzos, or a mix of several different beans. Add fresh corn cut from the cob and add a pinch of ground mustard to thicken the sauce and add some tang. Bean salads dressed in a sweet and sour dressing add crunch to the table and refresh the palate. Cook and rinse beans before tossing them with vegetables and dressing to remove the surface starch, which can create a slimy salad.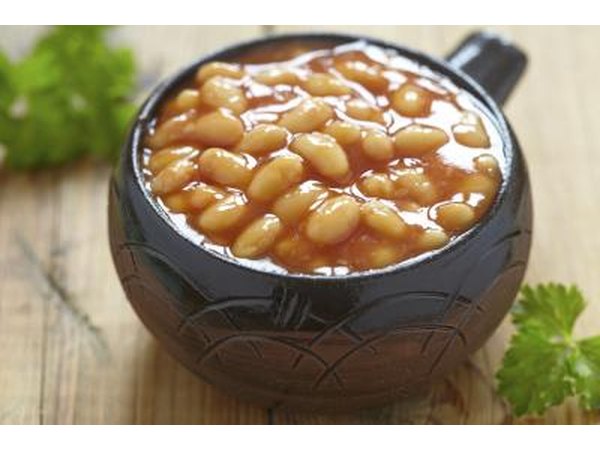 Azurita/iStock/Getty Images
The America's Test Kitchen Family Cookbook; Jack Bishop
Promoted By Zergnet