Two things parents know about teenagers: they're always hungry and so are their friends. But keeping their bellies full doesn't have to empty your wallet. Whether you have multiple teenage children in your household, or your teen just likes to entertain, you can use leftovers in your fridge to create cheap, tasty appetizers that won't break your budget.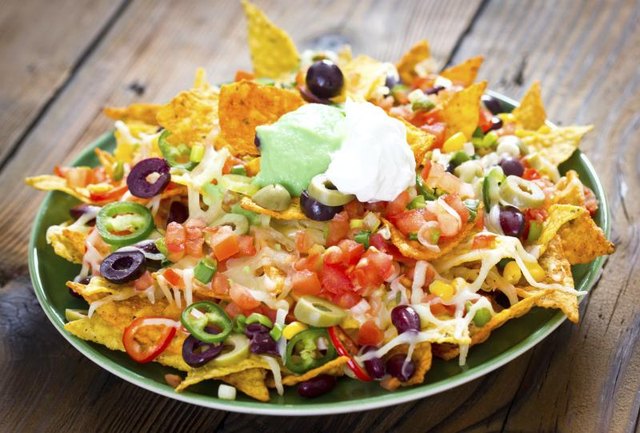 (pilipphoto/iStock/Getty Images)
With a package of dinner rolls and leftover meatloaf you can make mini cheeseburgers or sloppy Joes. Slice the meatloaf to the same size and shape as the rolls, then lightly pan-fry it and top each "burger" with cheese. For sloppy Joes, dice the meatloaf and simmer it over medium heat with a can of tomato soup and some salsa; serve open-faced over dinner rolls. Make tiny chicken sandwiches with grilled chicken breast, lettuce and tomato. Or slice a rolled tortilla wrap into half-inch slices for pinwheel-style mini sandwiches.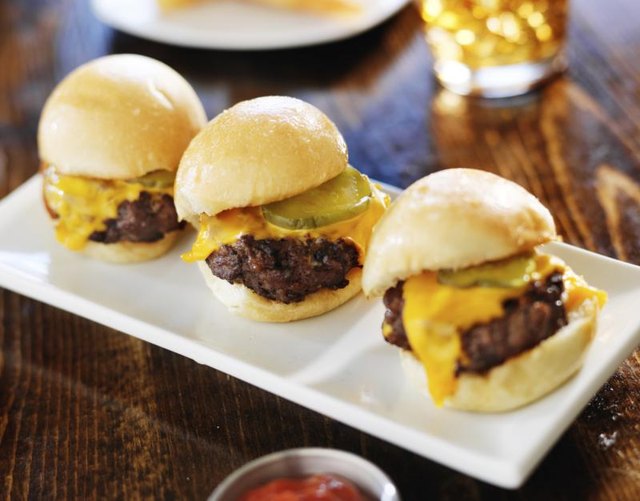 rez-art/iStock/Getty Images
To make quesadillas, sandwich shredded cheddar or pepper jack cheese between two tortillas and pan-fry it until the cheese melts and the tortillas turn golden brown. For loaded nachos, brown some ground beef tossed with taco seasoning, then layer it over tortilla chips and top it with queso sauce, shredded lettuce and diced tomato. To make taquitos, spread a thin layer of refried bean dip on tortillas, sprinkle it with taco meat and cheese, roll it up and secure it with a toothpick. Deep fry the taquitos until crispy.
Kondor83/iStock/Getty Images
Make simple and economical hot sandwiches with store-bought biscuit or crescent roll dough. Lay large triangular crescent roll sections flat on a baking sheet. Place a hot dog at the wide end, roll it up in the dough and bake it until golden brown. For hot-pocket sandwiches, flatten biscuit dough sections with a rolling pin, then place your ingredients of choice on one biscuit, cover them with another, and pinch the edges closed before you bake them. Some tasty combinations include turkey and cheddar, pepperoni and mozzarella, and roast beef and Swiss.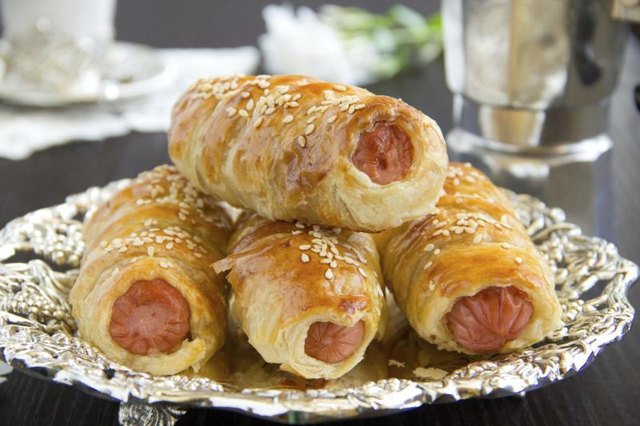 Lesyy/iStock/Getty Images
A tasty combo-platter for teens is cheap and easy to make. Cut a few potatoes in half and hollow them out, leaving about 1/4-inch of potato in the peel. Fill the skins with cheese and bacon bits, then bake them until they turn crispy and gooey. Cut the scooped out potatoes into bite-sized pieces and roll some seasoned ground beef into mini-meatballs. Skewer the potatoes and meatballs together on toothpicks and bake them until they cook through. For the finishing touch, roll cold mac and cheese into bite-sized balls, cover them in bread crumbs and deep fry them until they turn crunchy and golden.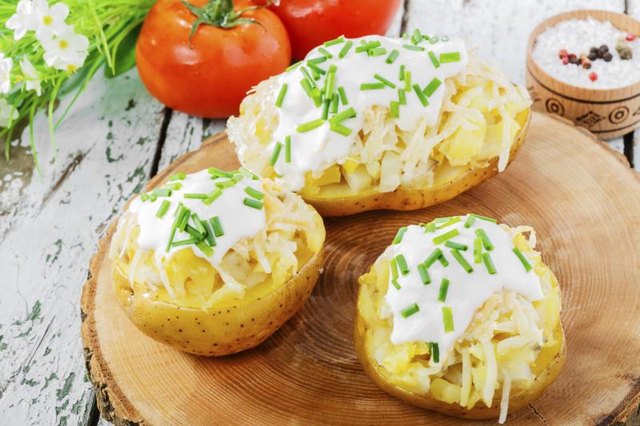 mikafotostok/iStock/Getty Images
Promoted By Zergnet