Skate shoes are specifically designed and manufactured for skateboarding.The difference between skate shoes and other shoes is their innovations have a number of functions, including preventing heel bruises, increasing flexibility and enhancing grip. What really is important is the actual quality of the shoe. Always shop for products that are of top quality to ensure that the shoes will hold up while skateboarding.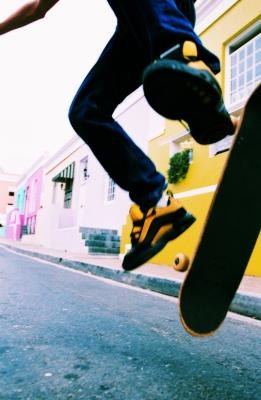 (George Doyle/Stockbyte/Getty Images)
The owner of Fallen Skate Shoes, Jamie Thomas, states he makes "high-quality premium skate shoes for the serious skater." Fallen shoes are lightweight skate shoes made to look good and provide all necessary protection. Fallens are rider-tested, and because of their quality construction, will hold up under the worst abuse a skateboarder can put a shoe through.The sole is the usual sticky gum, with a traditional herringbone tread. The shoe is comfortable and wide, with padding in the tongue and heel collar to protect against bruising. Environmentalists like these shoes, too. Fallen shoes are eco-friendly, since they are free of any animal products.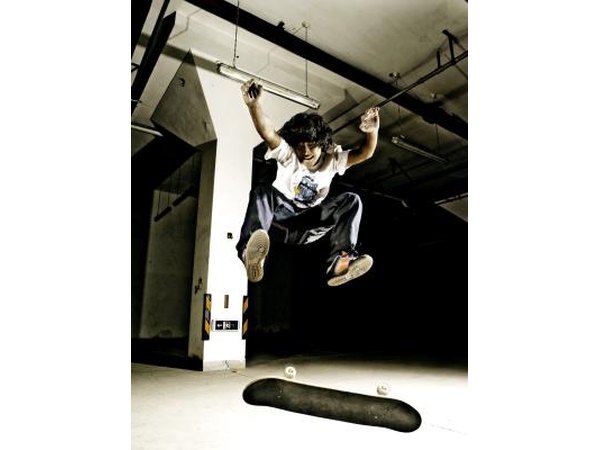 Ting Hoo/Digital Vision/Getty Images
Founded on March 16, 1966, Vans is the original action shoe manufacturer, and has built a strong reputation for their skate shoes. Vans are a brand favored by serious skaters. Widely regarded as the original brand of skate shoe and one of the 10 best skateboarding shoes, Vans have a style that has been imitated by numerous shoe companies; its chunky-soled designs can be seen worldwide.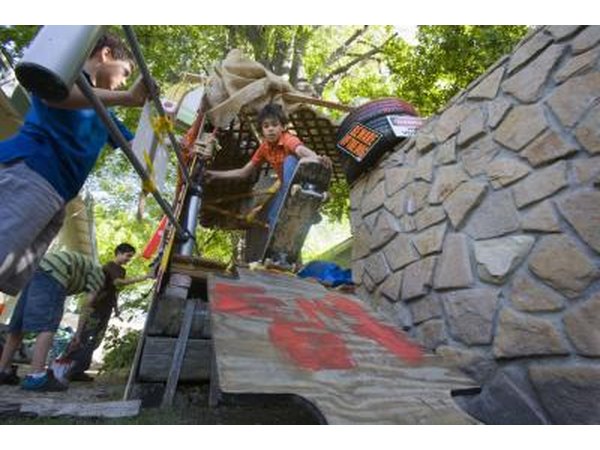 Sean Murphy/Lifesize/Getty Images
The Australian skate shoe company Globe makes shoes known for their innovative features. These no-nonsense shoes come with the "go time, low-impact control outsole" and are designed to hold the grip while riding the board. In January 2005, Globe launched its new d30 technology of intelligent molecules, which constantly adjust to the skaters needs. The shoe has a soft, cushioned feel when walking. But on hard impact, the molecules jump together to form a protective barrier between the skater's feet and the ground or board. Globes can make even the hardest skateboarding tricks look better.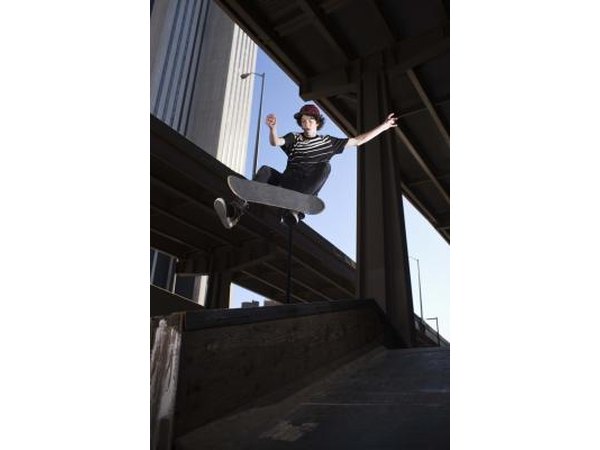 Jupiterimages/Comstock/Getty Images
DC shoes come with years of shoe manufacturing experience. The company has a reputation for making durable, good-looking shoes whose style is popular even with people who don't skate. The shoe's construction blocks out water and snow, making them suitable for year-round wear. DC threw a new angle on its shoes, with additional toe protection, tongue padding, and a glove-like fit. The shoes armor the feet in rugged leather and cushion the ankles with thick foam padding. The vent holes circulate cool air, and DGT rubber outsoles keep the skater on his board.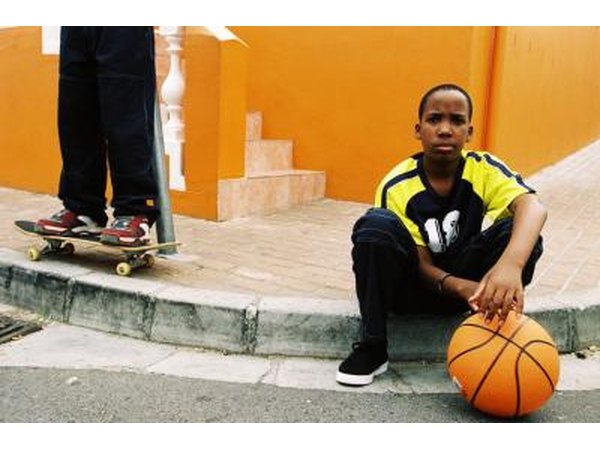 George Doyle/Stockbyte/Getty Images
Etnies have a sleeker look than many other skate shoes. Etnies are a good skate shoe for female skateboarders, because of their lighter-weight design. A few years ago, Etnies introduced System G2™, the first technology recognized as the best shock-absorbing device for action sports shoes. Inserted into the heel and combined with EVA or PU, System G2™ provides comfort and protection to absorb impact riders put on their feet, reducing injuries and preventing heel bruises. The company also practices cultural and social awareness by contributing money from their sales to the homeless every year.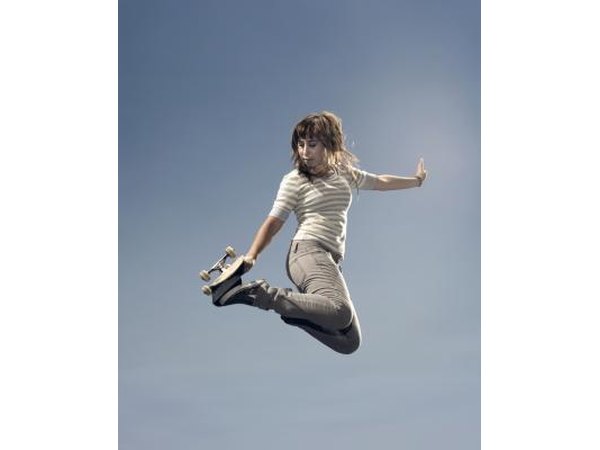 Siri Stafford/Stockbyte/Getty Images
With a mix of classic skateboarding designs and skate boots with oversized tongues, Osiris is known for making some of the best puffy-style shoes available. The private-reserve shoes is made with high-quality materials, and is popular with skaters.The shoes' athletic skate styling comes with reinforced high-abrasion areas for superior durability.Osiris skate shoes are designed for park skating and half- pipes skating.The lightweight padded tongue and collar adds comfort and support. Osiris Shoes are tested by the Osiris quality control team to guarantee good grip on the board and foot safety and comfort.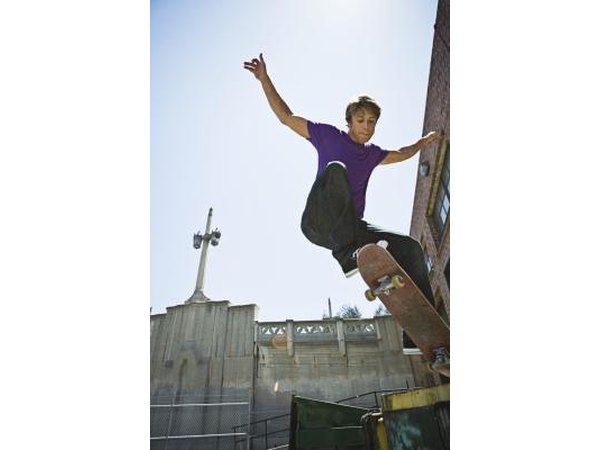 Jupiterimages/Brand X Pictures/Getty Images
Emerica, established in 1996, produces skateboarding footwear and apparel.Tough and functional, Emerica's skate shoes are durable, and have features that many dedicated skateboarders seek. Sole technology, the parent company of Emerica, regularly conducts biomechanical skate shoe research.The research has led to the development of STI Foam footbeds, an insole designed to relieve pressure; Flo2, a heat-reducing tongue; and G2, a shock-absorbing gel cushion. A world-class skateboarding team represents this brand of shoes.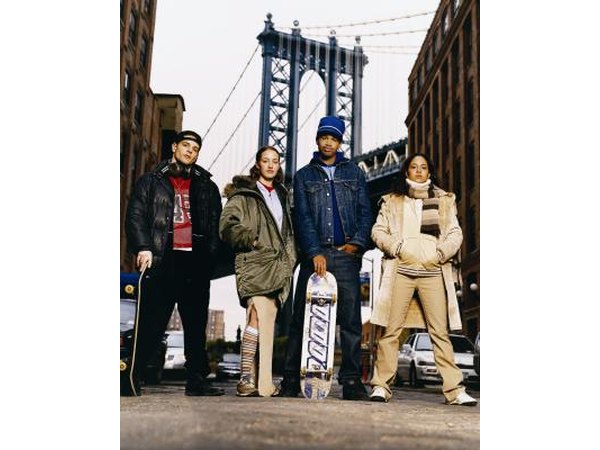 Digital Vision./Digital Vision/Getty Images
Adios shoes' durable construction and simple design makes them a reliable skate shoe. Adio constantly researches new products and materials for their shoes. Its skate team includes professional skateboarders Tony Hawk, Bam Margera, Shaun White and Jeremy Wray.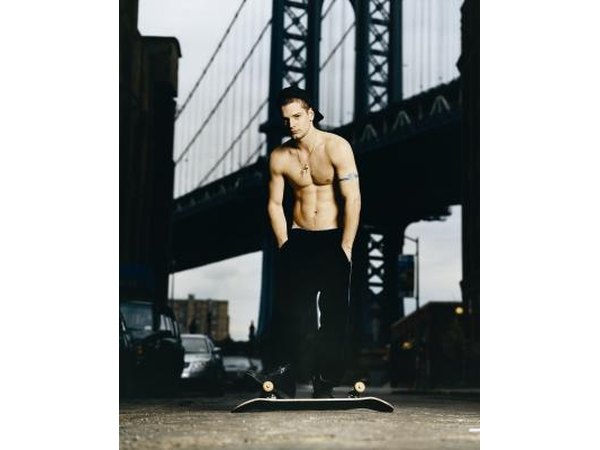 Digital Vision./Digital Vision/Getty Images
Following the inspirations of other brands, Nike has produced a line of comfortable skate shoes. Nike shoes, says Mademan.com, are good enough to rival even the more established skate shoe companies. After initially being dismissed as jumping on the skating bandwagon, Nike has continued to improve its designs. After receiving criticism for using child labor in Cambodia and Pakistan in its factories, Nike took action to curb or at least reduce the practice of child labor. Nike's skate shoes have all the great features Nike is known for, such as style, support, strength and comfort.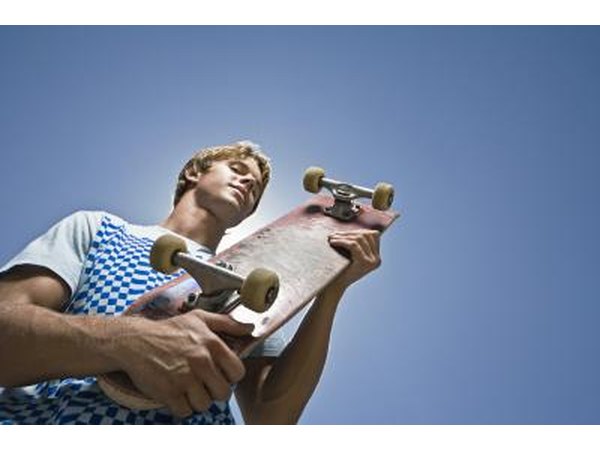 Jupiterimages/Brand X Pictures/Getty Images
Though not considered the most attractive skate shoes, according to Mademan.com, IPath products are comfortable. Suede finishes and warm colors such as mud brown and tan serve to enhance their comfortable look and feel. In fact, IPath claims to make the most comfortable skateboarding shoes. With its low profile, the IPath looks almost like a moccasin. The shoe offers a quiet, natural type of comfort. IPath has been eco-friendly and green since 1999. The company wants to promote environmental sustainability for the benefit of present and future generations of skateboarders. The desire to be organic is one good reason to buy IPath skate shoes.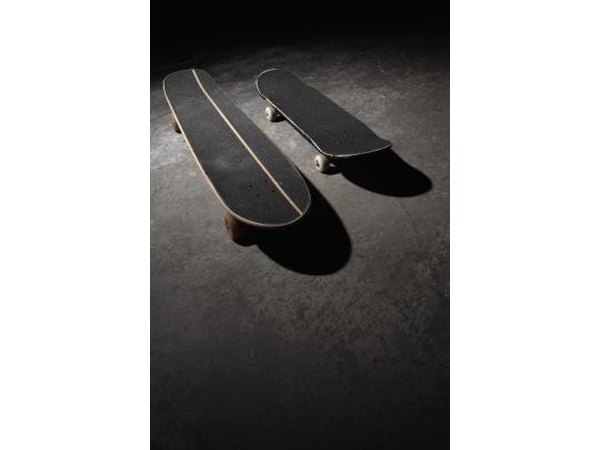 Thomas Northcut/Photodisc/Getty Images
Promoted By Zergnet