If you have a "Lion King" birthday party to plan, Hakuna Matata! Disney's "Lion King" franchise is the coming-of-age story of a young lion prince that consists of three movies, a Broadway musical and multiple spin-off television series. A jungle-themed party is simple to put together when you plan ahead. Coordinate the invitations, decorations, food and activities with a cohesive theme, and your little one will be taking a walk on the wild side with his friends.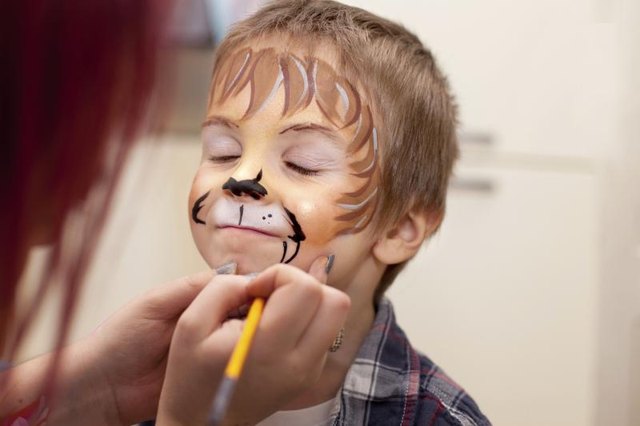 (tatyana_tomsickova/iStock/Getty Images)
Let your guests know you are having a "Lion King"-themed party by sending a custom-designed invitation. You can dress your child as a character from the story and take a photo of her in the costume. Use photo-editing software to create an invitation that says, "I Just Can't Wait For You to Come to My Birthday Party!" This take on the song from the movie, "I Just Can't Wait to Be King," will have all of the "Lion King" fans ready to pounce and play at the party. Or create invitations that look like tickets to the movie or Broadway show. Place the party details in the spot where the time and date of a showing normally would be printed on the ticket. Design the invitations yourself or buy them from invitation retailers online.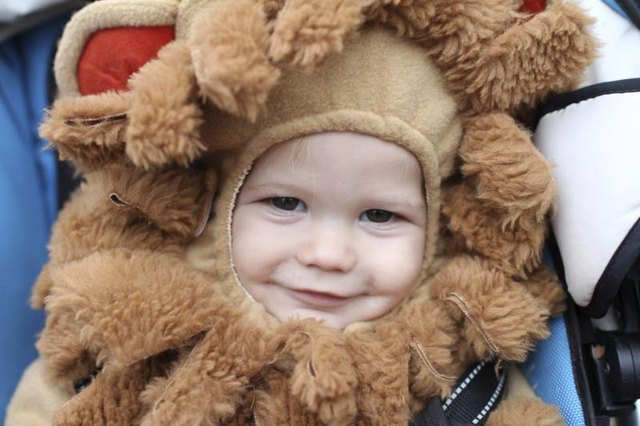 PhotoNotebook/iStock/Getty Images
Turn your party location into a jungle with animals everywhere. Display stuffed animals around the site: hang monkeys from lamps, set koalas in house plants and sit elephants by the door. Make cardboard cutouts of trees and place them along the walls. Drop by your local office-supply or copy store and have it blow up photos of the "Lion King" characters. Cut them out and place them among the trees -- Timon, Pumbaa, Nala, Rafiki and Simba will all be playing and peeking out of the trees in the jungle. Use animal print tablecloths and natural materials, such as burlap, on your serving tables. When guests arrive, pass out animal masks or headpieces so that they can become part of the décor dressed as monkeys, meerkats, hyenas, zebras, elephants and cheetahs.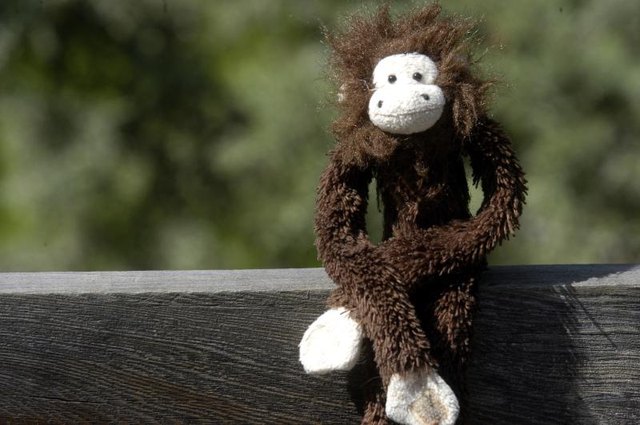 Ben Montgomery/iStock/Getty Images
Herd everyone to the feeding hole for some jungle snacks. Serve your guests Hakuna Mataters -- lively hash brown patties with faces drawn in ketchup -- or tiger tails, another name for orange cheese puffs. Guests can dine on lion-face pizza, which you can make by arranging pepperoni around the edge of a pizza as the lion's mane. Cut pepperoni to make the lion's face in the middle and bake as usual. Offer drinks in containers with spigots so that guests are able to pour their own. Label the area where you serve water as "Watering Hole" so that everyone knows where to get a refreshing drink. For a sweeter drink option, serve a mix of lime sherbet and lemon-lime soda and label it "Jungle Juice."
whitetag/iStock/Getty Images
Start your activity time with a safari animal hunt. Hide small animals inside or outside and have children search for them. Give them small binoculars and play jungle music as you search for the animals. Offer a prize to the child who finds the elusive special animal that is hidden really well. If your party is at an indoor location and it is too cool to go outside, let the kids create their own jungle. Cover a wall in white craft paper and let them draw animals, trees and a jungle scene. See who can draw the best Simba or Nala. Have an animal parade. Let the kids make their own animal masks at craft stations. After the children have all finished, they can parade around to music from the "Lion King."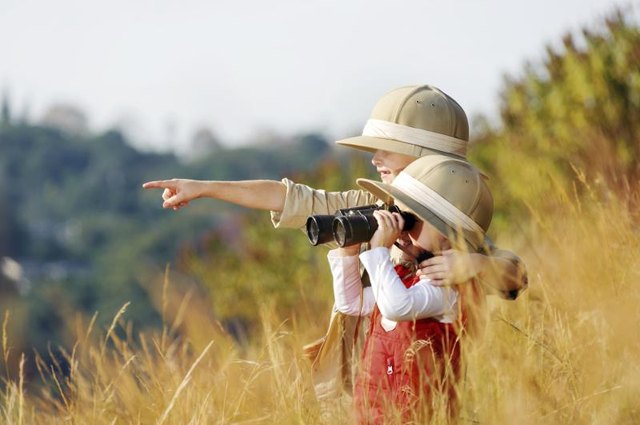 Warren Goldswain/iStock/Getty Images
Promoted By Zergnet