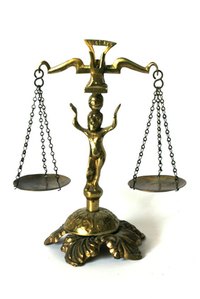 Homeowners' Associations are formal organizations registered with a state's licensing and registration board to conduct business, typically nonprofit, primarily to help community residents. Residents within communities or planned unit developments pay membership dues to fund the homeowners' association. Homeowners' associations are required to purchase comprehensive insurance policies to protect them from third-party liability claims.
General Liability Coverage
General liability coverage policies provide coverage against general losses and injuries. These liability policies cover personal injury claims from third parties, losses against impropriety or unlawful conduct by the individual board or association members and claims against their fiduciary duties. Each state may mandate certain types of coverage. Generally, homeowners associations must purchase commercial general liability coverage to indemnify the association against a wide variety of claims. General liability coverage is typically broken down into commercial general liability coverage and property liability coverage.
Commercial General Liability Coverage
Commercial general liability coverage or comprehensive general liability coverage provides extensive blanket coverage to the association's business. These policies cover damages anywhere injuries may arise, and carriers do not limit coverage to geographical locations, unless specified in their declarations. Most states require homeowners' associations to purchase commercial general liability policies to protect them from general liability claims. General liability policies do not have limited coverage payouts, unlike property insurance, which provides a payout based on replacement value or salvage value of the damaged property.
Additional Homeowners' Association Liability Coverage
Homeowners' associations may have to purchase additional types of coverage beyond general commercial liability coverage. If the homeowners' association has been guilty of wrongful business acts by the directors and board officers in past years, the homeowners' association may have to purchase additional liability coverage to indemnify the current board members from similar claims of mismanagement. Since homeowners' associations are run by volunteer board members who may request professional assistance from property management companies, special liability coverage to protect both the volunteers and business actions of the professional management company may be necessary to protect the association against claims of wrongdoing and mismanagement. Most homeowners' associations will have to purchase property liability coverage and director's liability coverage as separate add-ons to their general commercial liability policies.
Property Liability Coverage
Property insurance provides coverage for real and personal property owned by the homeowners' association. Typically, in planned unit developments, property liability coverage protects injuries sustained on common grounds or in common areas such as swimming pools, playgrounds and community centers. Insurance carriers typically offer general coverage or open perils coverage protecting all common areas. Carriers may also offer named perils policies where only specific items are covered