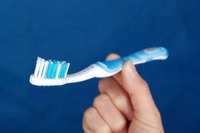 The state of Utah had 1,467 dentists working in 2006, and 80.5 percent of them were general dentists, according to the 2006 Utah Dentist Report from the Utah Medical Education Council. The U.S. Bureau of Labor Statistics says the average income for a dentist in Utah is much lower than the national average for this career.
Employment Data
Utah is fifth in the rankings for the number of general dentists per capita by state, according to the U.S. Bureau of Labor Statistics. A total of 1,010 general dentists were employed there in May 2009, and only Idaho, Michigan, Maryland and Delaware have more dentists per capita.
Comparisons
The average pay rate for general dentists in Utah as of May 2009 was $52.62 per hour, or $109,440 per year, according to the U.S. Bureau of Labor Statistics. That's over $47,000 lower than the nationwide average of $156,850 per year in 2009.
Salary Range
The middle 50 percent of general dentists nationwide were earning $100,330 to $142,090 per year in 2009. Even with significantly lower average pay, the median annual salary of Utah dentists still ranks in the middle 50 percent nationwide. The middle 50 percent of general dentists in Utah were earning $64,950 to $139,460 per year. The top 10 percent had annual salaries of at least $166,400, but the bottom 10 percent were earning $43,340 per year and less.
Regions
The average salary for general dentists in the metropolitan area of Utah's largest city, Salt Lake City, was $91,000 per year in 2009. This is the lowest average salary for general dentists in all the areas of Utah the U.S. Bureau of Labor Statistics covers. In the Ogden-Clearfield metropolitan area, general dentists were earning over $55,000 more per year on average at $146,070. General dentists in the eastern Utah nonmetropolitan area had an average annual salary of $96,040, in the west central nonmetropolitan area $115,100, and in Logan $140,040.
Considerations
The Utah Medical Education Council made note in its 2006 report on dentists that both women and minority populations were underrepresented there in this occupation. Only 1.6 percent of dentists in Utah were women in 2006, compared with 19 percent nationwide.
Requirements
Like all other states, Utah requires dentists to hold state licenses to practice. To obtain a license to practice dentistry in Utah, a dentist must complete a doctoral degree from an accredited dental school, pass the National Board Dental Examinations, pass one of the regional dental licensing examinations, and pass any other examinations on laws or ethics the state requires, explains the Utah state legislature website. The prospective Utah dentist must also be of good moral character and be proficient in the English language.